Profit or loss? giant citadel up for auction to be ceded to private investors
May 2, 2023 - 21:17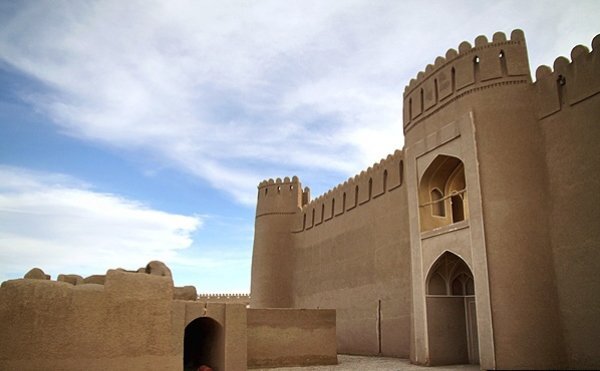 TEHRAN – Arg-e Rayen, a giant adobe castle in southern Iran, will soon be up for grabs in an auction to be temporarily ceded to the private sector reportedly aimed at achieving higher productivity and better maintenance.
Rayen Castle stands tall withstanding several earthquakes and other natural disasters, which flattened similar ancient structures nearby. The property is approximately a quarter of the UNESCO-registered Arg-e Bam, with an area of 22,000 square meters.
The historical castle is to be leased for up to 26 years, if the operators fulfill obligations declared by the Revitalization and Utilization Fund for Historical Places.
Such auctions have been practiced during the past couple of years under the close supervision of the Revitalization and Utilization Fund for Historical Places. However, there have been many opponents saying such surrenders will not result in better maintenance in some cases.
In addition, they say archaeological surveys and excavations have not been fully completed within the castle and its surroundings, Mehr reported on Tuesday.
However, there have been reports of misuse by private investors, such as damages caused to the walls, and arches, or the lack of proper restoration.
Contrary to opponents, advocates of the scheme believe it paves the way for recovering magnificent monuments from gradual destruction, saying the lack of sufficient government budget for the restoration of all centuries-old sites is the main reason behind a ceding project.
Moreover, the advocates say this sort of investment seems to be attractive for private investors because accommodation in [well-preserved] monuments is attractive for both domestic and foreign tourists.
The Fund (known by its Persian acronym Saabta) provides the opportunity for privately owned businesses to run certain old structures to be maintained and repurposed into hotels, traditional restaurants, or lodging places.
Iran hosts some of the world's oldest cultural monuments, including bazaars, museums, mosques, bridges, bathhouses, madrasas, and gardens, as well as rich natural and rural landscapes, 26 of which have been registered on the prestigious UNESCO World Heritage list.
AFM