Iran, Vietnam explore ways of expanding trade ties
May 6, 2023 - 16:10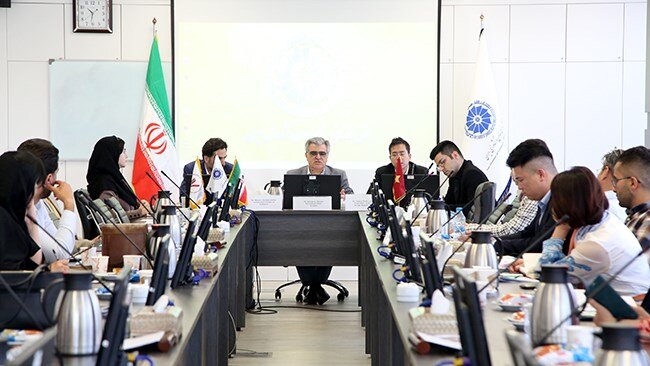 TEHRAN – Representatives of the private sectors of Iran and Vietnam discussed the ways of developing trade between the two sides in a meeting held at the place of Iran Chamber of Commerce, Industries, Mines and Agriculture (ICCIMA) on Saturday.
Chaired by Director-General for the Arab-African States in ICCIMA International Department Shahram Khasipour, the meeting was attended by a delegation of Vietnamese officials and businesspersons, the ICCIMA portal reported.
Speaking at the meeting, Khasipour underlined Vietnam's growing economy and said: "Vietnam's economy is growing and has experienced an eight percent growth last year, while the country's foreign exchange has also increased by 10 percent in the mentioned year."
He further mentioned Iran's progress in the field of industry, technical and engineering services, and nanotechnology, noting that considering the existing capacities, the level of economic exchanges between the two countries can be significantly increased.
The official put the value of trade between Iran and Vietnam at around $140 million to $150 million, of which about $45 million is the share of Iran's imports from Vietnam and around $96 million is related to Iran's exports to the country.
Noting that the current level of trade does not correspond to the available capacities, Khasipour stressed the need to increase commercial cooperation in areas like foodstuff including tropical fruits, coffee, dried fruits, etc., as well as construction materials, medicine, marine products, and the export of technical and engineering services in which Iran has ample experience.
He stated that it is possible to raise the level of exchange between the two countries up to two billion dollars and added: "In this regard, it is necessary for the governments of Iran and Vietnam to provide the necessary infrastructure, including monetary and financial mechanisms as well as establishing regular shipping lines and direct flights between the two countries."
EF/MA