Isfahan cements public diplomacy to attract more tourists
May 8, 2023 - 21:30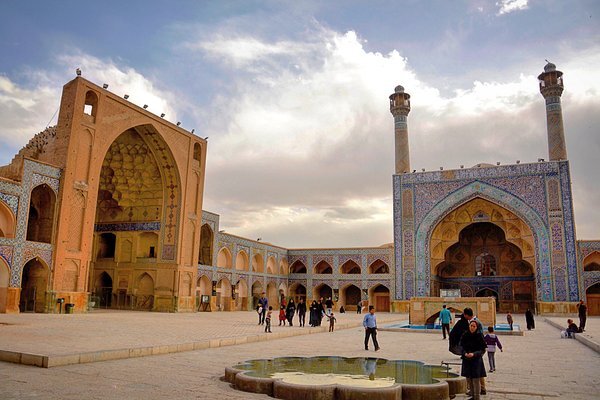 TEHRAN – The touristic city of Isfahan has launched a new campaign to attract more visitors through public diplomacy.
"The tourism industry in Isfahan will flourish [once again] in the days ahead," IMNA quoted Isfahan mayor Ali Ghasemzadeh as saying on Monday.
Throughout past month, Isfahan has been a fourum for national and international interactions, whose fruits are meant to benefit the tourism sector, Ali Ghasemzadeh said.
The mayor referred to a recent meeting of nationwide fire chiefs and another national assembly that brought together cultural, social, and sports commissions from 30 Iranian cities.
Other events included the Cultural Week of Isfahan and the first national conference of knowledge-based transportation, which gathered experts from prestigious universities of the country, the mayor explained.
Furthermore, he referred to a recent meeting with a top Chinese diplomat, Fu Li Hua, in which they discussed ways to expand ties and the idea of opening a consulate office in Isfahan under a 25-year memorandum of understanding that Tehran and Beijing inked last year.
"In the meeting, we also exchanged views on necessary services and infrastructure we should provide for Chinese tourists…" As mentioned by the top diplomat, Chinese sightseers are interested in traveling to Iran, and Isfahan in particular, the mayor said.
"Currently, we host Chinese vacationers in Isfahan, but their numbers will be soaring over the next few weeks as the groundwork for their growing presence has been laid."
"I believe the wish of tour operators, travel-related industries, and businesses, which was [economic] prosperity due to tourism, will be fulfilled in the coming days," the mayor said.
Nicknamed as Nesf-e-Jahan ("half the world"), Isfahan was once a crossroads of international trade and diplomacy in the Safavid era.
AFM