Raisi underlines need to fight corruption
May 10, 2023 - 22:53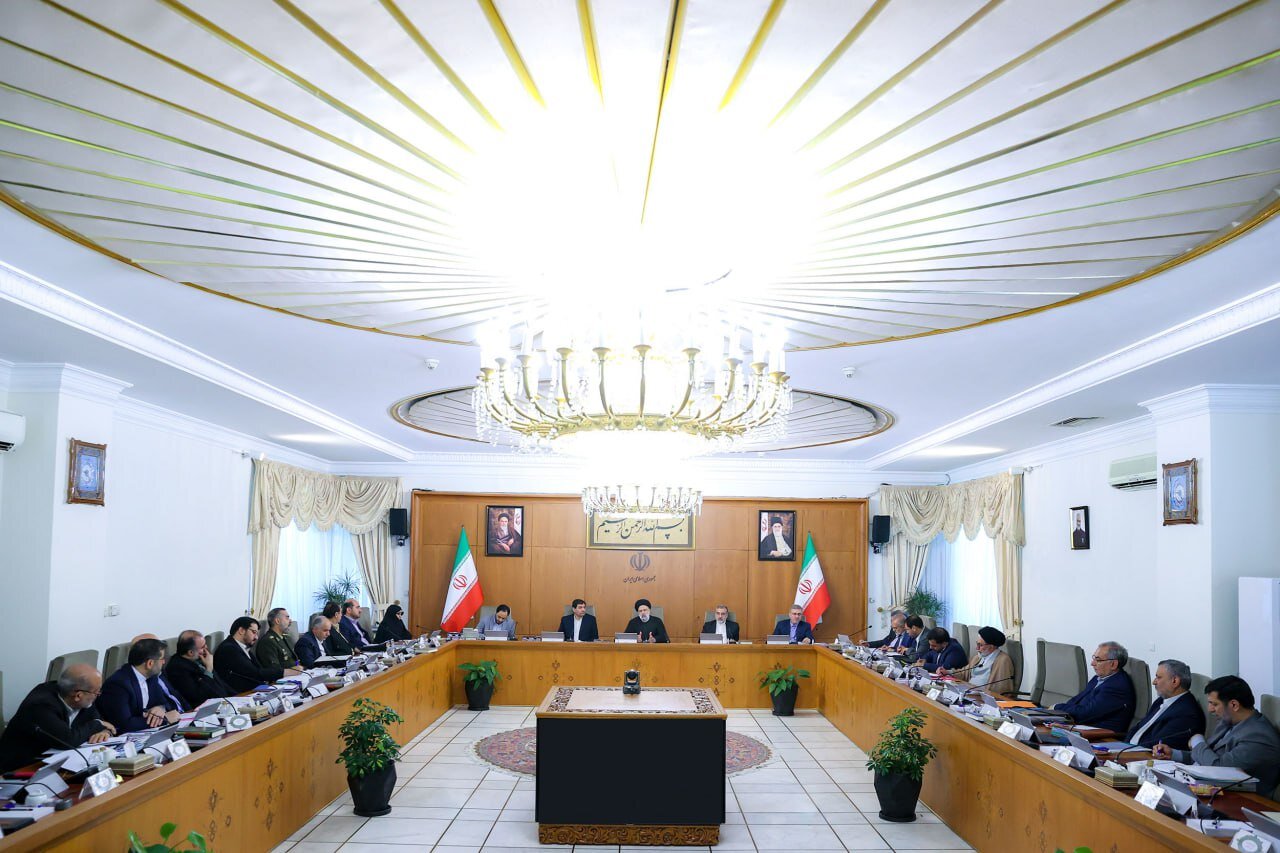 TEHRAN – Iranian President Ebrahim Raisi has underlined the need for fighting corruption and unhealthy administrative relations. 
In a meeting at the cabinet session on Wednesday, President Raisi emphasized the necessity of "fighting corruption" and confronting any "discrimination and unhealthy administrative relations" and considered monitoring and prevention as the most effective and important factor in combating corruption, according to the official presidential website.
"Combating corruption is effective when people actually feel that the Popular Administration adheres to all laws and regulations and does not allow any manager or employee to abuse the power and resources at their disposal," he said.
Ayatollah Raisi considered "honesty" as one of the important elements of governance.
Emphasizing the honesty of the government's promises and the necessity of timely follow-up, he said, "People expect statesmen to be honest in speech and action in addition to honesty of intentions, and if they could not do what they're expected of, they honestly share its causes with people."
President Raisi considered the "support of the elites" in all government departments and organizations to be necessary and clarified, "The support of the elites is not specific and exclusive to one institution, and all government and governance elements should be in line with the expectations of the Supreme Leader and pay attention to elites based on the needs of the country."
Raisi also addressed economic issues such as prices. In determining price for goods, services, departments should coordinate with Market Regulation Headquarters, Consumer and Producer Support Organization, he said.
Referring to the need for coordination in the "pricing of goods and services", President Raisi said, "Departments should coordinate with the Market Regulation Headquarters and the Consumer and Producer Support Organization in determining the price of goods and services so that the rights of the producer and also the consumer are not violated."
Ayatollah Raisi pointed out the need for coordination in the "pricing of goods and services" and emphasized, "Departments should coordinate with the Market Regulation Headquarters and the Consumer and Producer Support Organization in determining the price of goods and services so that the rights of the producer and also the consumer are not violated."