Ancient Iranian relics on show at Matsuoka Museum
May 12, 2023 - 18:28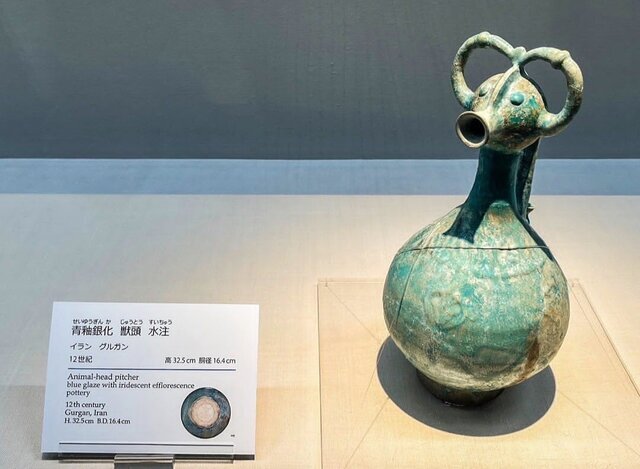 TEHRAN – A selection of ancient Iranian relics – handcrafted between the 9th and the 13th centuries – have been put on show at the Matsuoka Museum of Art.
The exhibit features 50 objects that are mainly porcelains and potteries, ISNA reported on Friday.
Dating from the 9th to the 13th centuries, the objects have been collected from the ancient Iranian cities of Kashan and Neyshabur, the report said.
The event will be running through June 4 at the museum located in Shirokanedai, Minato, Tokyo, founded by Japanese developer Seijiro Matsuoka in November 1975.
As mentioned by Iranica, Persian works of art in Japanese collections may be classified roughly into two categories: artifacts brought to Japan through China and the Korean peninsula in ancient, medieval, and early modern times, and those purchased in art markets since the 19th century.
The first group is historically of great importance since these objects were brought to Japan mainly by trade with China and Western countries and give evidence of a cultural exchange between Persia and Japan that started as early as the 6th century CE.
The majority of the Persian artifacts that came to Japan from the 19th century onward were purchased after World War II. These consist of diverse types of ancient earthenware vessels, modern ceramics, tiles, and glassware. The appeal of earthenware and ceramics to the Japanese is well known; and the considerable quantity of Persian glassware in Japanese public and private collections may be explained by such an attraction, which dates back to the Shosoin treasures.
Pottery in ancient Iran
Pottery in Iran dates back to around 4000 BC. back to the Neolithic period. During this period, pottery was used for every day and religious activities. Iranian and Chinese potters have continued pottery making, learning many styles and techniques.
Kashan is one of the most important pottery centers that has continued this industry since the Neolithic period and whose fame reached its peak in the Middle Ages. Many delicious dishes are still made here. An ancient analysis in different regions of Iran, like Tal Chogha, Khorvin, and Hasanlo has provided much valuable knowledge of pottery features in each period.
Studies on the Esmaiel-Abad Civilization from 5,000 BC. For example, revealed that their pottery was made from a red and polished paste of sand and sand. These ceramics were made by hand with black motifs such as animal, figurative, geometric, and organic designs. In addition, many ceramics from eastern Iran have been discovered, for example, on the way to Iraq from Susa. The oldest pottery discovered in Iran is a fuzzy, red-colored bowl with black speckles, dating back to 4,000 BC is due.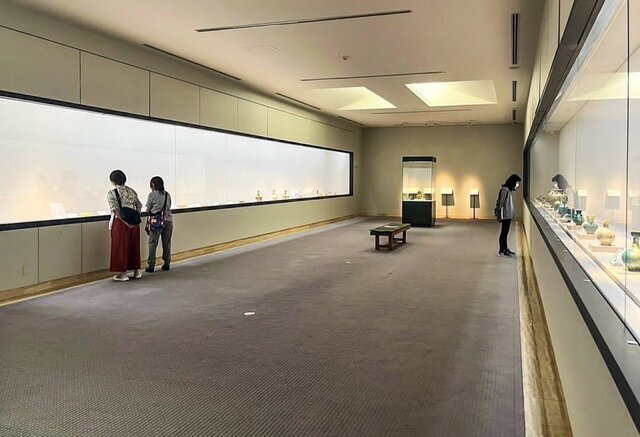 Another hub for Persian pottery, Neyshabur was home to many great men of science, art, and culture in ancient times and today it hosts tourists who go to visit the relics of that period.
Situated some 70 km west of Mashhad, northeast Iran, Neyshabur was founded around the third century CE. Narratives say the town derived its name from its alleged founder, the Sasanian king Shapur I. The city was once situated on the famed Silk Road, which ran from China to the Mediterranean Sea, crossing Central Asia, Iran, Iraq, Syria, and Turkey along the way.
Neyshabur grew to prominence in the eighth century and was ruined by invasions and earthquakes in the thirteenth century. After that time, a much smaller settlement was established just north of the ancient town, and the once-bustling city lay underground—until a team of excavators from the Metropolitan Museum unearthed parts of it in the twentieth century.
AFM