Over 38,000 families apply for child adoption
May 19, 2023 - 15:9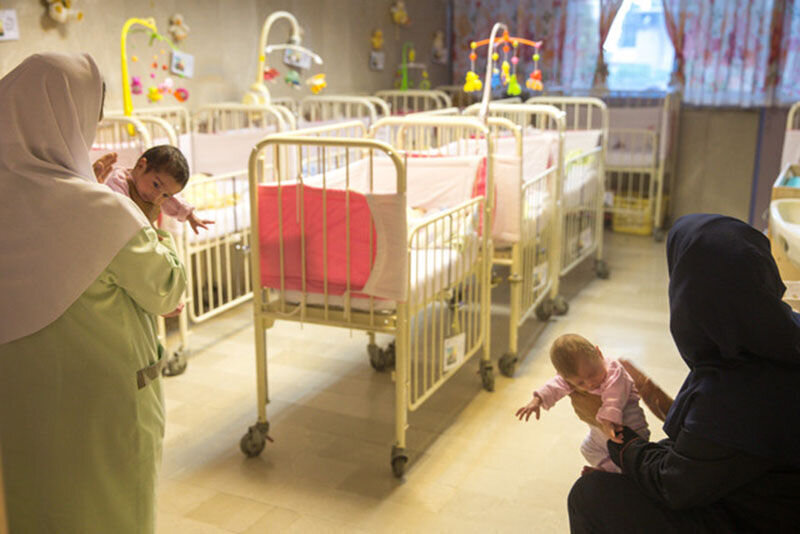 TEHRAN – More than 38,000 Iranian families have applied for adopting children, Saeed Babaei, an official with the Welfare Organization, has said.
A total of 9,372 families applied for adoption in the past Iranian calendar year (March 2022-March 2023), he added.
"Taking the number of families applied for child adoption over the past three years, the number of adoption applicants exceeded 38,000.
Of course, out of this number, about 6,000 families have been blessed with adopted children in the last three years."
It is projected to take advantage of other methods for the children to leave nurseries and enter families, even temporarily, he pointed out.
"The priority is given to the faster entry of children into families in the form of adoption, temporary guardian, or host family, and the protocols for entering the family in these cases will gradually become easier.
The method for implementing the mentioned regulation is being reviewed and will be finalized in three months."
He went on to say that the Welfare Organization can temporarily entrust the orphaned children and teenagers who are introduced to the organization by the order of the judicial authority to the competent families until the final decision is made by the judicial authority.
"Currently, 616 care centers for children and teenagers are operating round the clock to care for 8,500 children and teenagers.
In addition, about 1,000 children are cared for in 33 nurseries across the country."
For adoption, criteria like mental health, the ability to take care of a child, no addiction, no criminal record, and bad reputation, as well as proper income must be achieved. The approach is the result of studying the adoption process in 10 countries around the world.
According to the Welfare Organization, the country's adoption and foster laws dated back to some 44 years ago were revised and modified in 2013.
Within the new law, kids could be adopted up to the age of 16 while the former law states that kids aged 12 or less could be adopted. In addition to families with no child now families with one kid and single women are able to apply for adoption.
The law formerly authorized adoption only for orphans while the new law permitted adoption for children with dysfunctional families as well in case the judge concludes that the new family is suitable for adoption.
Previously, the adoptive families were required to sign over one-third of their property to their child-to-be but some could not afford to do so and now the judge gets to decide how a family, depending on their financial status, should be treated.
MG