ICCIMA head calls for developing infrastructure to boost Iran-Russia trade
May 21, 2023 - 13:41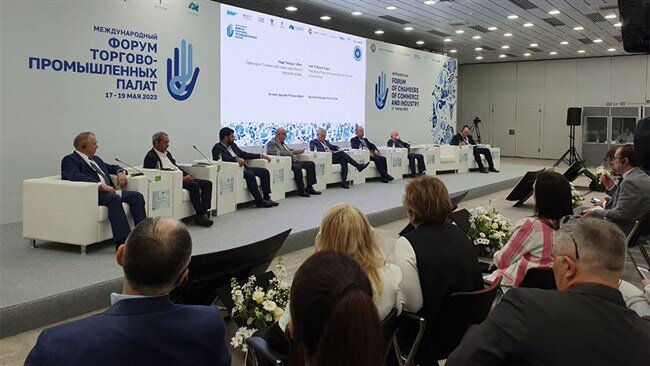 TEHRAN – Head of the Iran Chamber of Commerce, Industries, Mines and Agriculture (ICCIMA) Gholam-Hossein Shafeie has called for the development of infrastructure along with the strengthening of the trade between Iran and Russia, the ICCIMA portal reported.
"Arrangements should be made for the development of the transportation and customs infrastructures in line with the development of the two countries' trade ties," Shafeie said in an Iran-Russia Specialized business forum held on the sidelines of the "Russia - Islamic World: Kazan Forum 2023" in Russia.
"The relations between Iran and the Russian Federation, especially in the commercial and economic fields, have a positive and growing perspective, and good developments are expected for the future of these relations," Shafeie said.
Referring to the capacities of developing economic relations with Iran, the official emphasized: "Iran has great potentials like the oil reserves of Saudi Arabia, the gas reserves of Russia, and the mineral reserves of Australia, and this is a great blessing that can be the basis and justification for the development of relations with any country."
EF/MA