Egypt, Iran to exchange ambassadors this year: report
May 25, 2023 - 16:45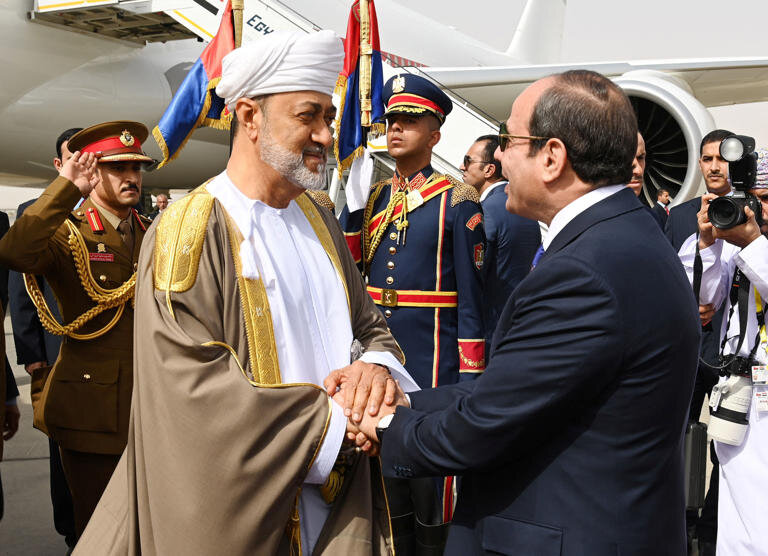 Egypt and Iran are expected to exchange ambassadors within months, part of a process mediated by Oman to normalize relations between the two regional powers, Egyptian officials told The National.
Two officials said that a meeting has been agreed in principle between President Abdel Fattah El Sisi of Egypt and his Iranian counterpart, Ebrahim Raisi.
They said the meeting is likely to take place by the end of the year.
The news comes days after Oman's ruler, Sultan Haitham bin Tarik, paid a two-day visit to Egypt where he and El Sisi discussed Cairo's relations with Tehran, according to the officials.
Oman enjoys close relations with Muslim, non-Arab Iran and has frequently assumed mediating roles in regional conflicts.
Iran, for its part, said it wanted better relations with Egypt, the most populous Arab nation. The Egyptian government, however, has been silent on relations with Iran, but regional media has been reporting an impending thaw in relations in recent weeks.
Normalized relationship with Iran, the officials said, ensures Tehran's goodwill in relation to Cairo's efforts to forge closer economic and commercial ties with countries such as Iraq, Syria and Lebanon, where it wields significant influence.
Mid-level diplomats and intelligence officials from Iran and Egypt have been holding behind-closed-door consultations on normalizing relations since March. The last round of these talks was held earlier this month in Baghdad, whose government has close ties with Tehran.
Besides bilateral relations, the talks touched on reducing tension in places where Iran wields significant influence, such as Yemen, Lebanon and Syria, by supporting allied Shiite governments or armed groups.
A thaw in relations between Cairo and Tehran would add a new layer to an ongoing regional realignment that is changing the area's political landscape.
Saudi Arabia, for example, has agreed to restore diplomatic relations with Iran that were severed in 2016, thus removing a major source of tension in the Middle East. Egypt and Turkey, at odds for a decade, have also been working to normalize relations.