17th-century cannonballs handed over to Army Museum in Kerman
May 26, 2023 - 17:22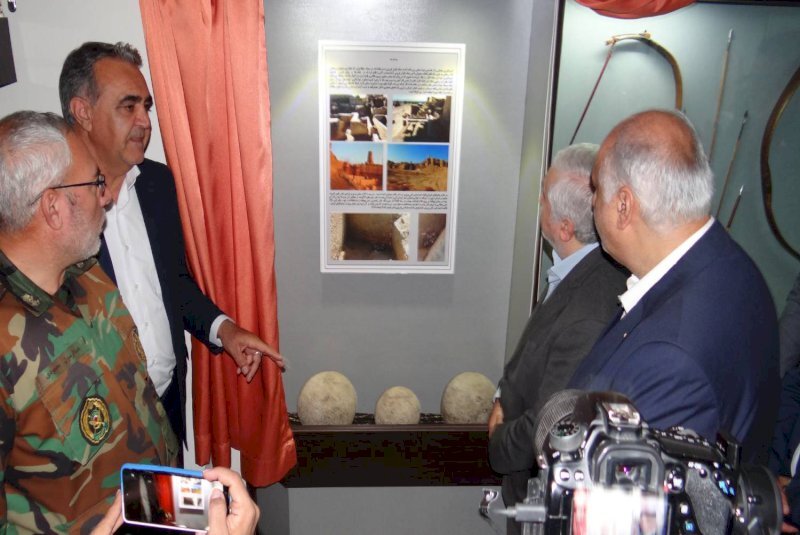 TEHRAN – On Thursday, six stone cannonballs, excavated from an ancient fort in Kerman in 2018, were officially handed over to the Army Museum of the southern Iranian province.
The event was attended by the deputy tourism minister Ali Darabi, Kerman's tourism chief Freydun Fa'ali, and archaeologist Nader Alidad-Soleymani, among several other guests.
"Some five years ago, during an archaeological excavation at Manujan fortress, 12 historical cannonballs dating back to the Safavid era were discovered, of which six are donated to the Kerman Army Museum today by Kerman's General Directorate of Cultural Heritage, Tourism and Handicrafts," Alidad-Soleymani said.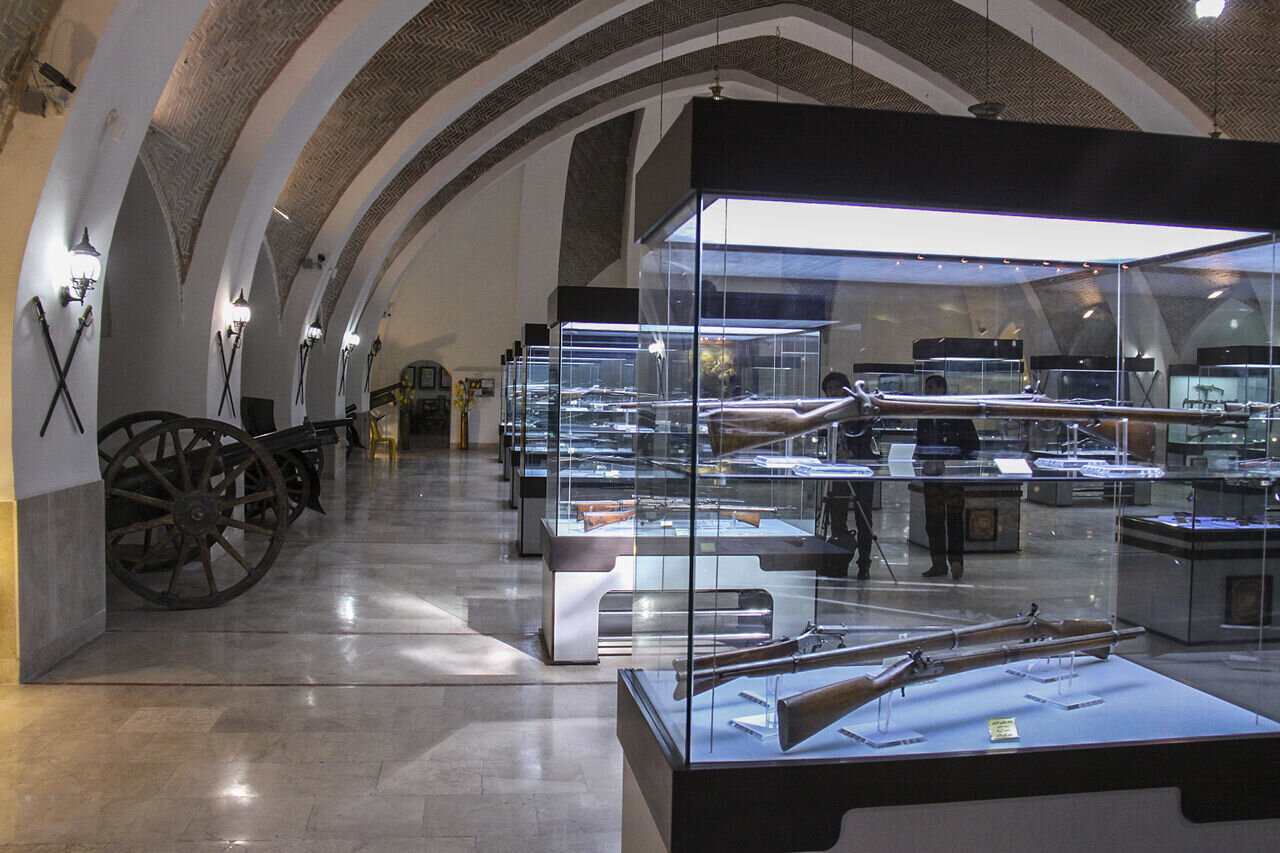 "Other six cannonballs will be temporarily kept by the tourism directorate till they are handed over to other museums," the archaeologist said.
For the first time, Iranians were introduced to cannons (large-caliber guns classified as a type of artillery) during the Safavid period, and after that, the Safavid kings rapidly used those weapons, the archaeologist explained.
Fa'ali, for his part, attached great importance to the Army Museum as a treasured travel destination.
"The Army Museum is one of the treasured museums in Kerman, which is always at the top of the list of tourists and fans," Fa'ali said.
The museum showcases over 4,000 historical military objects gathered from Tehran, Zahedan, Ahvaz, and Gorgan. Its building was constructed over 100 years ago with no pillars in an area of 800 square meters.
According to Alidad-Soleymani, excavations at the fort yielded a special kind of pottery as well as pieces of jewelry and glassware works that throw light on different periods of the area.
Manujan fortress is nestled on top of a smooth natural rock and in the heart of a city of the same name in Kerman province, which is bounded by the provinces of Fars on the west, Yazd on the north, South Khorasan on the northeast, Sistan-Baluchestan on the east, and Hormozgan on the south.
Kerman is bounded by the provinces of Fars in the west, Yazd in the north, South Khorasan in the northeast, Sistan-Baluchestan in the east, and Hormozgan in the south. It includes the southern part of the central Iranian desert, the Dasht-e Lut.
The vast province is something of a cultural melting pot, blending various regional cultures over time. It is also home to rich tourist spots and historical sites, including bazaars, mosques, caravanserais and ruins of ancient urban areas.
AFM