Velayati: Efforts to break up Muslim states is a 'failed dream' 
May 1, 2016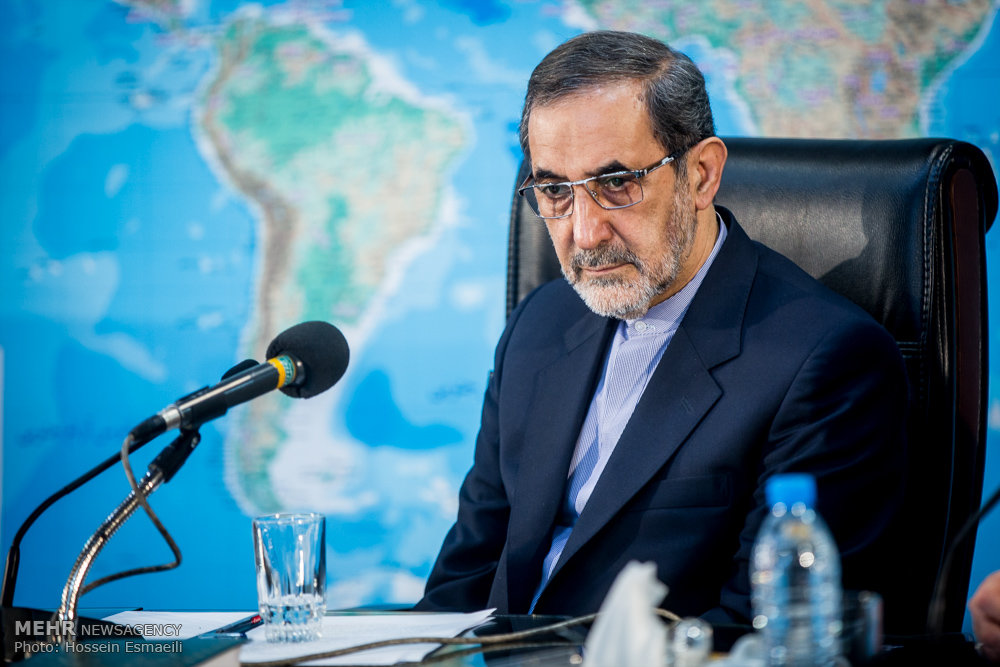 TEHRAN – Ali Akbar Velayati, head of the Expediency Council Center for Strategic Research, has called it a "failed dream" by enemies to disintegrate regional Islamic countries and rule over them.  
Velayati made the remark in a meeting with Ramadan Abdullah, head of the Palestinian Islamic Jihad movement, on Saturday.
Defending integrity and unity of the Islamic world is a basic policy of Iran, though there have been challenges, Velayati noted.
"The Islamic republic will continue to back the oppressed Palestinian people and the other regional oppressed nations."
Elsewhere in his remarks, the former foreign minister stressed that Iran keeps monitoring resistance groups. "Those who have failed to take an 'exact and rational' stance have incurred losses themselves."
Velayti's remarks are a not-so-veiled allusion to Hamas, which turned its back on Iran, siding with Saudis in the Syrian crisis.

Abdullah, for his part, said Iran has a strategic, unique status in the Islamic movement's manifesto and what would have happened to the movement and Islamic countries without Iran is unimaginable.
Referring to sensitivity to Palestine of Arab countries, Abdullah said, "Arab countries show no sensitivity to Palestine and its oppressed people and they have done their utmost attempts to represent Iran as the arch foe."
"This is while the Islamic Republic is the cause of stability and peace in the region," he noted.

Tehran has been unwaveringly supporting Palestinians in their resistance to the occupying Zionist regime, believing resistance should continue until the total freedom of the occupied lands.
AK/PA