Rouhani calls Palestine issue first priority of Islamic world
May 6, 2016 - 21:2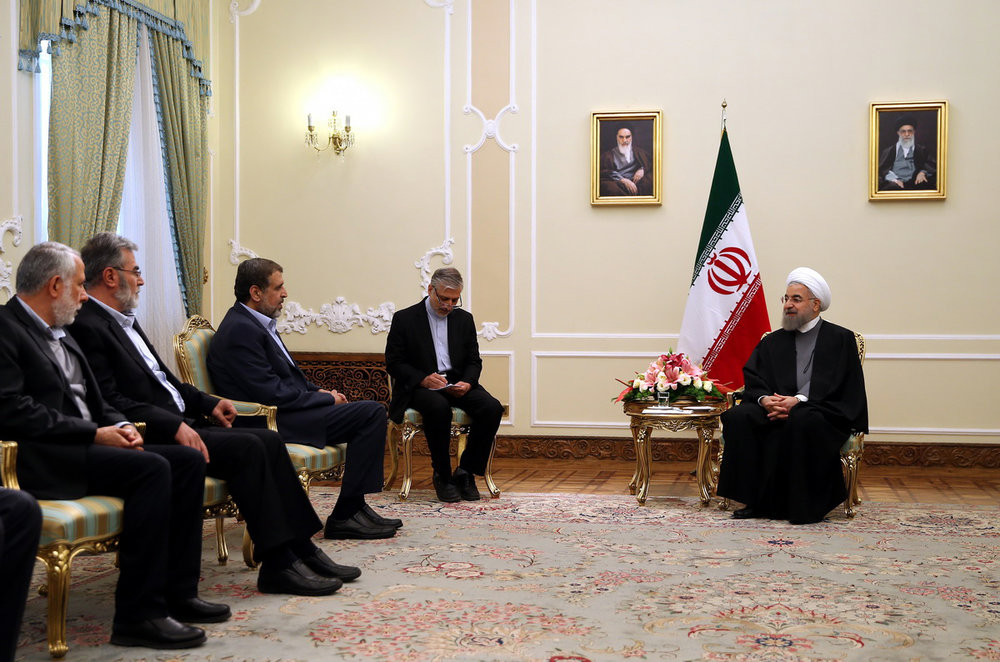 TEHRAN – Iranian President Hassan Rouhani said on Thursday that the public opinion should be aware of the fact that the Palestinian issue is the first priority of the Islamic world.
"The enemies and big powers assumed that the issue of Palestine will be forgotten and they can determine the future of this country's people, but today the Palestinian nation has gained a great victory against their will through resistance and resilience," he said during a meeting with Ramadan Abdullah, head of the Palestinian Islamic Jihad movement.
Resistance of the "oppressed people" of Palestine bears the message that no aggressor can achieve "permanent interests" through occupation, Rouhani noted.
Abdullah praised Iran's support for Palestine and said the U.S. and the Zionist regime of Israel are spreading terrorism in the region in order to undermine the Palestinians' resistance against occupation.
NA/PA