Iranian-German troupe to stage "The Border" in Tehran  
May 7, 2016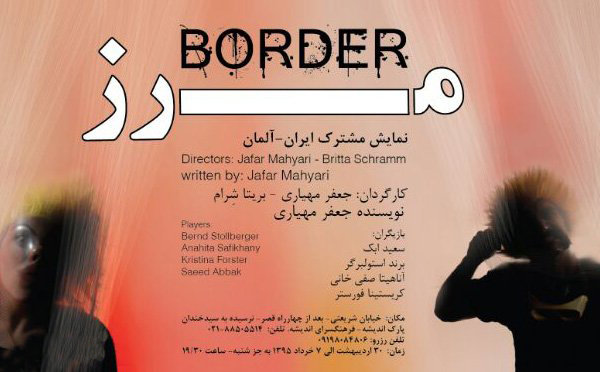 TEHRAN – A troupe composed of Iranian and German actors will perform the play "The Border" at the Andisheh Cultural Center in Tehran from May 19 to 27. 
The play will be jointly directed by Jafar Mahyari from Iran and Britta Schramm from Germany. Mahyari is also the writer of the play.
The play unfolds the story of a conflict between two groups living on different sides of a borderline. However, peace and friendship ultimately prevail after a series of incidents.
"The Border" which resembles an art performance rather than a conventional play has no dialog and mainly relies on body language through a rich combination of light and music.
The cast of the play is composed of Saeid Abbak and Anahita Safikhani from Iran and Bernd Stollberger and Kristina Forster from Germany.
The troupe is scheduled to perform the play in Germany in July.
AFM/YAW
END