No obstacle to regain oil market share: Zanganeh 
May 8, 2016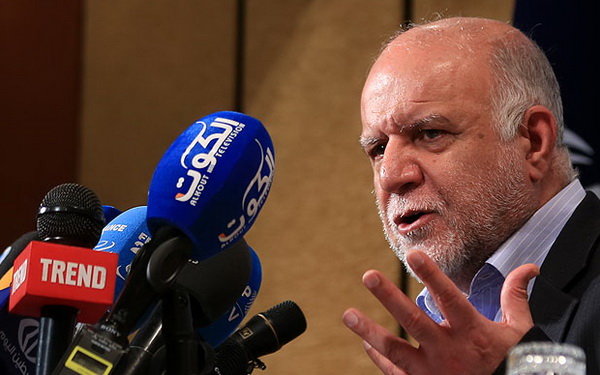 TEHRAN - There is no obstacle to Iran regaining its lost share of the oil market after the lifting of international sanctions, Oil Minister Bijan Namdar Zanganeh said on the sidelines of the 21st International Oil, Gas, Refining and Petrochemical Exhibition of Iran (Iran Oil Show 2016) in Tehran on Saturday.
"Iran's crude oil and gas condensate exports are now totaled 2.45 million barrels per day from 1.35 million barrels per day before the lifting of the sanctions," the Shana news agency quoted Zanganeh as saying.
The implementation of the nuclear deal has paved the way for industrial development of the country, he said. "Domestic companies in cooperation with foreign partners will manufacture products which will not only be used inside the country, but also will be exported to regional countries. To this end, foreign investment and state-of-the-art technology are both required."
Western sanctions cut Iran's oil output to 2.7 million bpd from 3.9 million bpd.
The sanctions barred foreign investments in the Iranian oil industry and also limited a low ceiling of 1 million bpd on the country's oil exports.
On May 4, National Iranian Oil Company Managing Director Rokneddin Javadi said that Iran's oil output now stands at 3.7 million bpd, stressing that the country has already been able to return its oil production to pre-sanctions levels.