2nd Intl. Holocaust Cartoon Contest opens in Tehran
May 14, 2016 - 18:46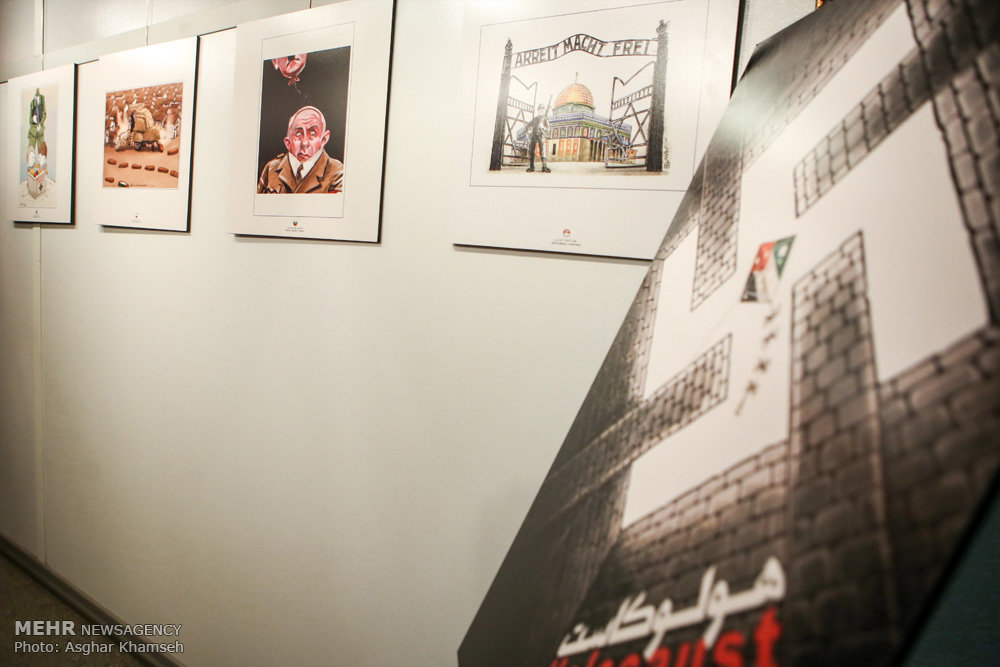 TEHRAN – The 2nd International Holocaust Cartoon Contest opened at Tehran's Art Bureau on Saturday.
A selection of 150 cartoons from 50 different countries inducing France has been put on display in the exhibit, secretary of the contest Masud Shojaei-Tabatabai said in a press release published on Saturday.
"We do not mean to approve or deny the Holocaust; however, the main question is why is there no permission to talk about the Holocaust despite their (the West) belief in freedom of speech," Shojaei-Tabatabai said.
"Moreover, why should the oppressed people of Palestine pay the price for the Holocaust?" he added.
The first edition of the contest was held in 2006 in protest against the French satirical weekly Charlie Hebdo's publication of cartoons insulting Prophet Muhammad (S), he said.
"And the second edition is being held 10 years later to show that we do not seek to deny the Holocaust but mean to portray the oppression of the Palestinians and say that we believe the Zionist regime has been the root of all the difficulties the Palestinians have been through," he explained.
The contest is composed of the two sections of cartoon and caricature, he said, adding that the portraits of Israeli Prime Minister Benjamin Netanyahu and Adolf Hitler have been highlighted in the caricature section.
The first place winner in the cartoon section will receive a cash prize of $12,000, with those in second and third place taking home $8,000 and $5,000 respectively.
In the caricature section, the first place winner will have a cash prize of $7,000, the second $5,000 and the third $3,000.
Iran's House of Cartoon and the Sarcheshmeh Cultural Complex have organized the second edition of the festival.
The exhibit will be running until May 30 at the bureau located on Hafez Ave, near Taleqani St.
Photo: Works competing at the 2nd International Holocaust Cartoon Contest are on display at Tehran's Art Bureau on May 14, 2016. (Mehr/Asghar Khamseh)
RM/YAW
END