Children's encyclopedia on history of Islam appears in Spanish  
May 18, 2016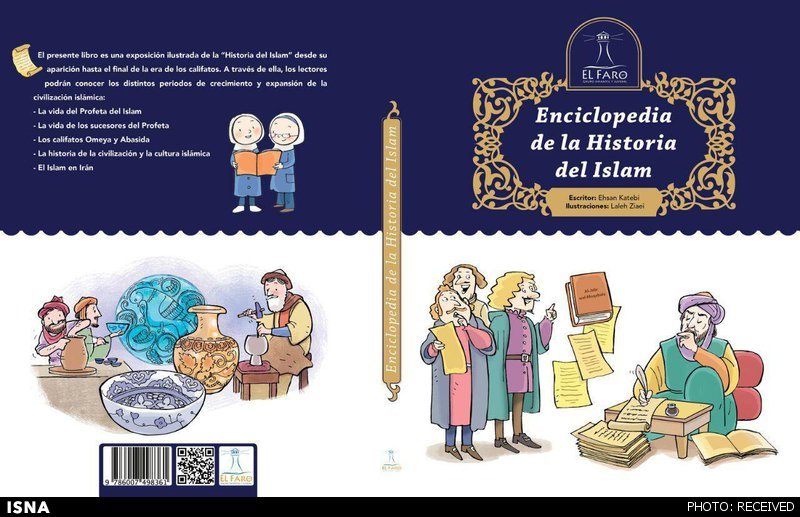 TEHRAN – "The Encyclopedia of the History of Islam" by Iranian children's book writer Ehsan Katebi has recently been published in Spanish.
Iran's El Faro Children and Young Adults Group has released the book in collaboration with Mehrab-e Qalam Publications in Tehran.
Embellished with vivid illustrations by Laleh Ziai, the book ("Enciclopedia de la Historia del Islam") chronicles a brief history of early Islam starting from the birth of Prophet Muhammad (S) in 570 CE.
El Faro, which specializes in children's literature, has published over 50 books by Iranian authors in Spanish and Portuguese. It is affiliated with the Oriental Cultural Foundation (Fundación Cultural Oriente), which is located in the Iranian city of Qom.
Over 100 million children and teens are estimated to live in Latin America, which is home to people who speak Spanish or Portuguese.
AFM/YAW
END