What's in Tehran art galleries 
May 25, 2016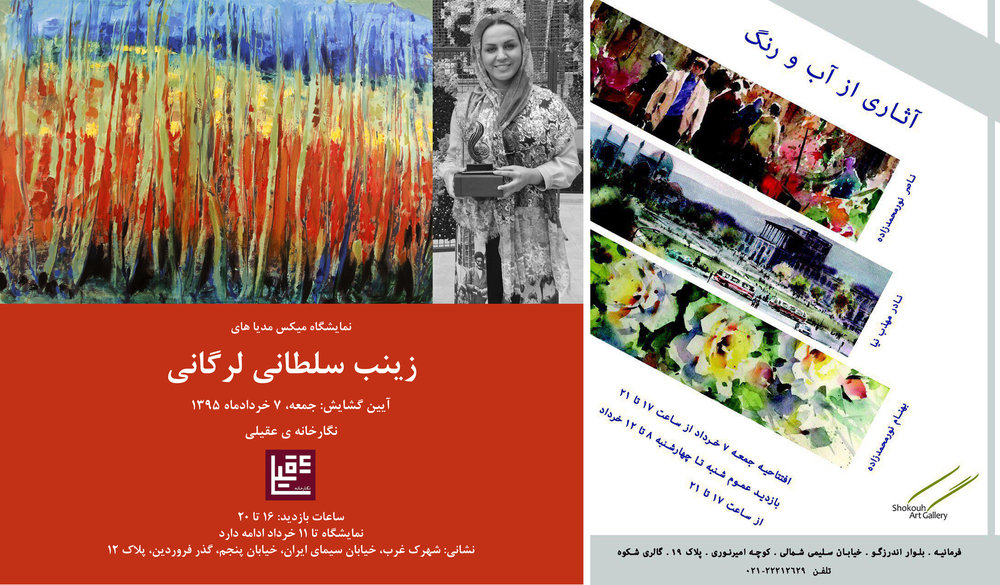 Mixed media
* A mixed media collection by Zeinab Soltani-Lorgani will go on display at Aqili Gallery from May 28 to 31.
The gallery can be found at 12 Simay-e Iran St., in the Shahrak-e Gharb neighborhood.

Painting
* Paintings by Nader Mahazzabnia and Nasser and Bahram Nurmohammadzadeh will be put on display in an exhibition at Shokuh Gallery from May 27 to June 1.
The gallery is locate at 19 Amir Nuri Alley, North Salimi St. near Andarzgu Blvd.
AFM/MMS
END