By Matin Moslem
Tehran-Riyadh ties: What to expect
May 25, 2016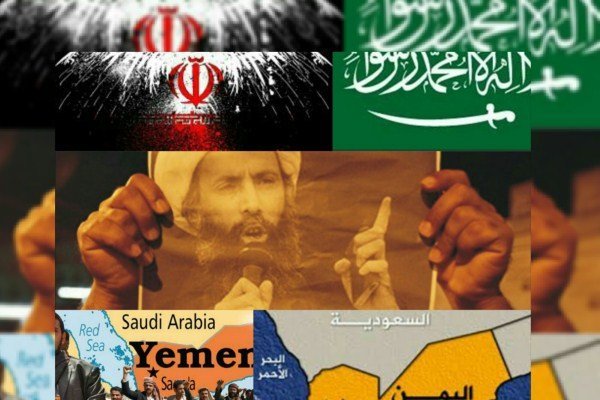 With Tehran and Riyadh sailing in turbulent waters, the question arises as to what reconciliatory steps to take to lesson friction between the two regional powerhouses. Although ties between the two countries are plagued by numerous sticking points, it should not be taken to mean an eternal deadlock.
The tension is not something to let go by. Nor it is logical as it impinges on stability, security, diplomacy, and economy of the whole region.
One possible solution is to achieve resilience through simplification. But does it work? Perhaps!
Nelson Mandela once said there is always one brick to pick up from high walls. Looking from Mandela's vantage point, it should not be too much demanding to find such brick in a history of regional coexistence between the two.
Of course, the task seems a bit daunting considering opposing perspectives on issues such as regional and international security, the refugee crisis, conflicts in Iraq, Afghanistan, Syria, Iraq, Libya, Yemen, and Bahrain, rivalry over oil market, and the hajj issue. The list can go on.
While the concerns have brought the two to a confrontation, each of the two can play its role to pave the way for the reconsolidation process, the request of not only the U.S. and its European allies, but also some conservative Arab states.
U.S. President Barack Obama believes that Saudi Arabia, one of America's most important allies in the Middle East, needs to learn how to "share" the region with Iran. European Union foreign policy chief Federica Mogherini and German Foreign Minister Frank-Walter Steinmeier have also spoken of quelling tensions.
Some diplomats based in Muscat have heard from those close to Omani Foreign Minister Yousuf bin Alawi as saying that senior UAE officials as well as the Omani government had related to Saudis that they were not satisfied with the current regional situation.
Also, an unnamed senior UAE official has told the Iranian Diplomacy, an unofficial website, that they are not seeking tension with Tehran but Saudis are pressuring them.
It seems Tehran has taken necessary reconciliatory steps with high risks particularly as of 2013 when the Rouhani administration took office. However, the Saudi government has been sending negative signals. Therefore, perhaps the time is ripe for Washington and its European allies to show more commitment to stability and security of the Middle East and the Persian Gulf, bringing the precarious situation of the region home to Saudis.
Among all possible options to start from, two issues of hajj and the Yemeni war are the most fertile grounds. Hajj does matter as it is unique to the two. On the other hand, Saudis are growingly tired of the attrition war on Yemen and opponents have also shown the green light to sit at one negotiation table. Otherwise, it would be quite irrational to expect a restoration of ties between the two overnight.