Jean Genet "Maids" on stage in Tehran
May 31, 2016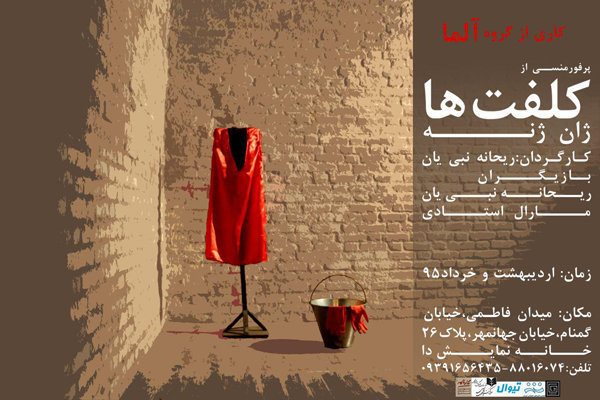 TEHRAN – Iranian theater troupe Alma led by director Reyhaneh Nabian is currently performing French playwright Jean Genet's "The Maids" at Tehran's Da Theater.
The play which first premiered at Théâtre de l'Athénée in Paris in 1947, centers on housemaids Solange and Claire who enact bizarre fantasies while dressed in the clothes of their employer, Madame, whose murder they are secretly plotting.
Two Persian translations of the play by Bahman Mohasses and Media Kashigar have previously been published in Iran.
The play will remain on stage at the theater until June 2.
AFM/MMS
END