U.S. not serious in fulfilling JCPOA commitments, Zarif says
May 30, 2016 - 19:33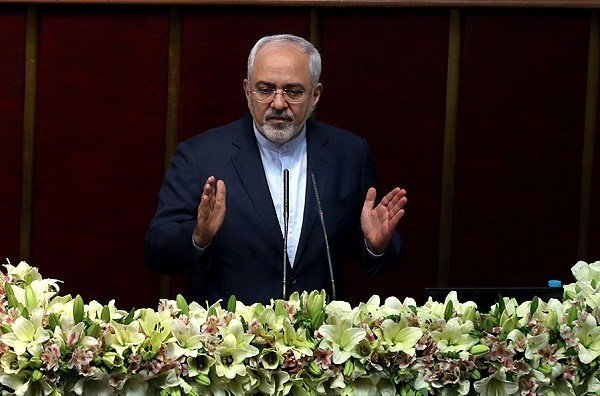 TEHRAN – Iranian Foreign Minister Mohammad Javad Zarif said on Monday that the Western side, especially the U.S., is not serious to the extent that is essential to fulfill its commitments under the JCPOA.
"Today, the only fear is obstruction of economic interaction with Iran," Zarif said during a meeting with the Iranian residents in Poland.
The U.S. government should assure the world that it will not fine financial institutions and companies that do trade with Iran, he noted.
Iran and the 5+1 group - the United States, Britain, France, China and Russia plus Germany - finalized the text of the nuclear deal, officially called the Joint Comprehensive Plan of Action, in Vienna in July 2015. The deal took effect in January 2016. According to the JCPOA, Iran must slow down its nuclear activities and instead economic sanctions, including financial restrictions, be lifted against the country.
Elsewhere in his remarks, Zarif said that the post-JCPOA atmosphere should be used in order to expand cooperation with the world.
The policy of the "government of prudence and hope", a title President Rouhani has selected for his administration, is "positive and constructive" interaction with the world, he added.
Zarif also said that results of the nuclear talks are indebted to the Iranian people and not the government or negotiators, because it was the people's resistance that disappointed the West from exerting pressure and imposing sanctions against the country.
He also said that the world should be aware of the fact that Iran has many capacities the most important of which is its "security" in the volatile Middle East.
NA/PA