Iran-Europe center on economic co-op opened in Berlin
May 31, 2016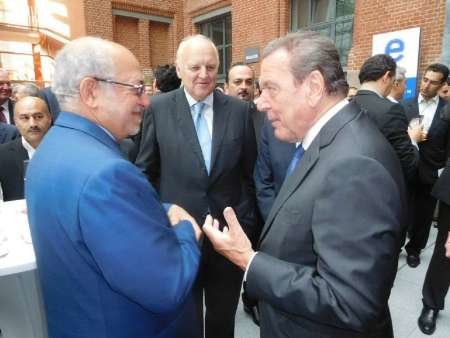 TEHRAN- Iran-Europe economic cooperation center was inaugurated in Berlin on Monday, IRNA reported.
Iranian Industry, Mining and Trade Minister Mohammadreza Nematzadeh, who attended the opening ceremony of the center, underscored the key role of his country as Europe's partner in the region and said that the launched center can be a turning point for Iran-Germany collaboration.
"Tehran and Berlin had a warm relation even when the Islamic Republic was confined by financial sanctions and the bilateral trade volume stood at more than seven billion euros at the time," he said, " presently, when the sanctions are lifted a new round of cooperation can be commenced with western countries including Germany."
Nematzadeh noted that Tehran is not faced with any specific political restrictions and those European companies and banks which were concerned about reviving their relations with Iran are now fully aware that the path to future cooperation is smooth.
"Currently, two or three trade delegations from other countries make trips to Iran per week and it is the time for foreigners to accept Iranians as their long-term economic and trade partners," he added.
Meanwhile, the 3rd Europe-Iran Forum opened on May 3 in Zurich, Switzerland. The 2-day event offered a new and innovative program designed to balance high-level networking opportunities with panels and industry-focused workshops of real practical value.
HJ/MA