Are changes under way in Iran's Syrian policy without Amir-Abdollahian?
June 20, 2016 - 21:23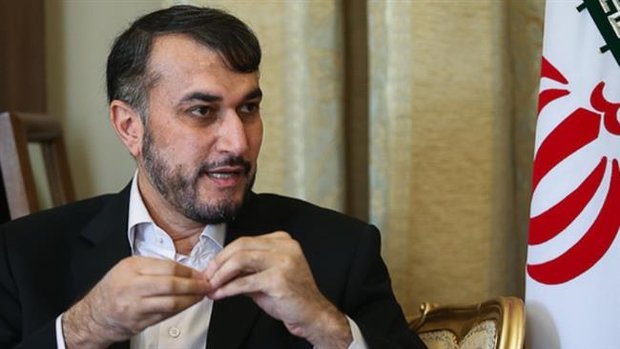 Iranian foreign minister Mohammad Javad Zarif reshuffled his team on Saturday, appointing Hossein Jaberi Ansari, who was serving as spokesman as of November 2015, to lead deputy foreign minister for Arab and African Affairs.
Jaberi Ansari replaced Hossein Amir-Abdollahian, who was taking the helm for five years. Zarif also commissioned Bahram Qasemi and outgoing Amir-Abdollahian to act as the new Foreign Ministry spokesman and adviser to the Iranian foreign minister, respectively.
While the installations were out of blue, Iranian and foreign sources have linked it, inter alia, Zarif's get-together with his American counterpart John Kerry on the sidelines of the Oslo Forum 2016 in Norway.
Al-Monitor was among the first citing from sources that Zarif had signaled during the Oslo meeting that he had more authority on the Syria file than he had before, and that Iran may be prepared to show more flexibility to advance a political solution.
"What [Zarif] seemed to be signaling was that he has more authority on the Syria file than he has had until now," a U.S. non-governmental source who met with Zarif on the sidelines of the Oslo Forum had told Al-Monitor.
"He seemed to suggest that Iran is prepared to show more flexibility on how fast that question [of Assad] is dealt with and how."
The comments were indirectly confirmed by Kerry who had said "… I do believe the conversation I had with Zarif indicates to me possibilities for how this could be achieved."
"And my hope is that we will open up some political space to try to resolve … one of the most complex international challenges the community has faced in at least a generation."
The news, however, drew immediate disproval of the Iranian Foreign Ministry which rejected any shift in its Syrian agenda.
Relevant to this, a group of Basij (mobilization) students from six Tehran-located universities in Tehran issued an announcement, attributing the appointment to talks between Zarif and Kerry in Oslo, calling the Iranian foreign minister to act based on non-partisanship policies.
Ever since the Syrian conflict broke out in 2011, Amir-Abdoallahian proved to be a key player in Iran's Middle East policies, representing Iran in Syrian talks occasionally.
Also, to some analysts, without Amir-Abdollahian, Tehran will have a less bumpy road to reconciliation with Arab countries, notably Saudi Arabia and Qatar.
Javan, an Iranian daily, for example, quotes from Almustaqbal as saying in March 2106 that absence of Amir-Abdollahian will be a goodwill gesture to Arab countries.
While no Iranian officials, particularly those at the Foreign Ministry, have made no comments on appointment, there are other hints lending support that a possible change is likely to be under way.
One major hint was the appointment of Ali Shamkhani as the senior coordinator for political, military and security affairs with Syria and Russia by the Supreme National Security Council (SNSC) of Iran.
The announcement came after Shamkhani met Russian Defense Minister Sergey Shoygu and his Syrian counterpart Fahd Jassem al-Freij in Tehran to discuss the "war on terror", as well as other developments in Syria.
Shamkhani is moderate in principle and has shown lately mature and logical understanding of regional developments.
Besides, he has full support of the Leader, which can give him more leeway to take decisions.
This is the first time the position has existed, according to the statement.
Commenting on the new appointment, Al-Jazeera's Tehran Bureau Chief Abdul Qader Fayez explained that creating the position means that politics may influence the course of events in Syria.
It is hardly tenable to claim that with Amir-Abdollahian leaving his position, there will be a big change in Iran's foreign policy.

"The Iranian Revolutionary Guard has so far been the main controller of events in Syria, but after this post, politics may have more influence," he explained.
However, it seems that the analyses have ignored one fact about how decisions on foreign policy are finalized in Iran.
It is the Leader who has the final say on the country's foreign policy, according to Ali Akbar Velyati, top advisor to the Leader himself.
During the nuclear negotiations Iran had with the West over its nuclear program, Zarif kept the Leader posted on the latest developments in the talks.
Therefore, it is hardly tenable to claim that with Amir-Abdollahian leaving his position, there will be a big change in Iran's foreign policy.
If there is going to be any change of tack in Tehran's attitude toward Syria, it required the Leader's green light with or without Amir-Abdollahian.