South Pars phase 12 quarterly gas condensate output over 6m barrels
July 4, 2016 - 17:37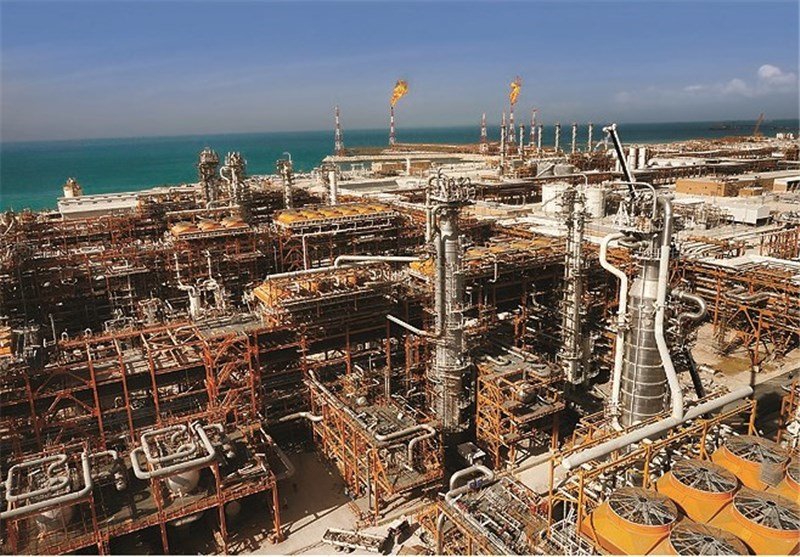 TEHRAN- Production of gas condensate in phase 12 of Iran's South Pars gas field reached over 6.187 million barrels during the first quarter of the current Iranian calendar year (March 20-June 20), Shana news agency reported on Monday.
Phase 12, which is the largest development phase of South Pars gas field in terms of operation, investment and production, has the capacity of producing 75 million cubic meters per day (mcm/d) of sweet gas, 120,000 barrels per day of gas condensate and 400 tons per day of sulfur.
The phase, which was inaugurated in March 2015, is located in southeast part of South Pars gas field and covers a 206 square kilometers area.
The huge offshore field, Iran shares with Qatar in Persian Gulf, covers an area of 9,700 square kilometers, 3,700 square kilometers of which, called South Pars, are in Iran's territorial waters. The remaining 6,000 square kilometers, called North Dome, are situated in Qatar's territorial waters.
The field is estimated to contain a significant amount of natural gas, accounting for about eight percent of the world's reserves, and approximately 18 billion barrels of condensate.
South Pars is divided into 24 standard phases, of which phases 1-10, 12, 15 and 16 are fully operational. Each standard phase is projected to produce 50 mcm of gas per day. Phases 17 and 18 as well as 19 are operating at half capacity.
MA/MG