Conference to review Attar's thoughts 
July 20, 2016 - 9:43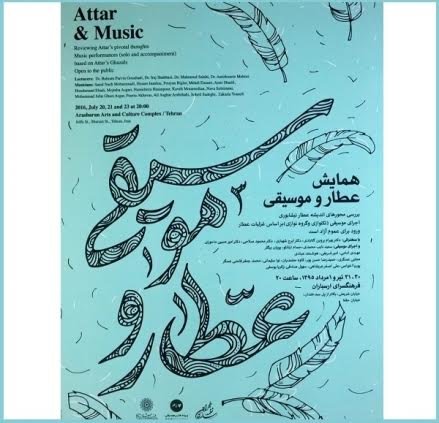 TEHRAN – A number of Iranian literati and musicians will come together for a three-day conference at Tehran's at Tehran's Arasbaran Cultural Center from July 20 to 22 to discuss the pivotal thoughts of the classical Persian poet and mystic Farid ud-Din Attar (c. 1145-1221). 
Iraj Shahbazi, Bahram Parvin Gonabadi and several other scholars are scheduled to speak at the meeting entitled "Attar and Music".
In addition, musicians will give performances inspired by Attar's poems during the conference, which will be held by the Art and Cultural Organization of Tehran Municipality.
Attar is the composer of the masterpieces Asrar-Nama, Mantiq at-Tayr (Conference of the Birds), Mosibat-Nama, Elahi-Nama, Mokhtar-Nama, Khosrow-Nama and Tadkerat al-Awliya.
ABU/YAW