Salehi: Undermining JCPOA will jeopardize U.S. 'political credibility' 
September 13, 2016 - 13:29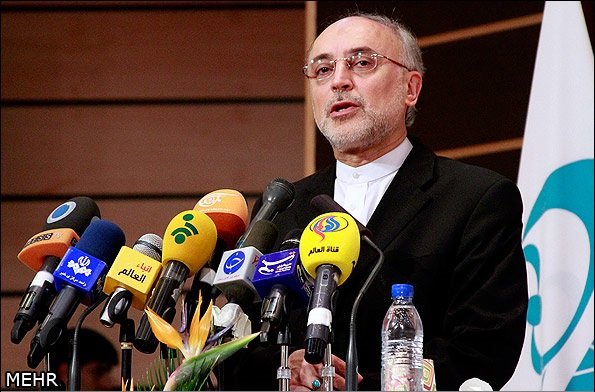 TEHRAN – The Iranian nuclear chief Ali Akbar Salehi has said a violation of the nuclear deal by Washington will question the "political credibility" of the country. 
"The JCPOA is a political agreement and questioning the deal by the Americans will come as a blow to political credibility of the U.S.," said Salehi in an interview with Al-Manar TV channel.
Salehi's comments come two days after Iran started the construction of two nuclear power plants with the cooperation of the Russian Rosatom, itself an outcome of the nuclear deal Iran and six world powers, including the U.S., clinched in July 2015.
The U.S. Republican presidential candidate Donald Trump has said he will "rip it (the nuclear deal) off" or "police" it.
This is while Hillary Clinton, Trump's Democrat rival, has lent support to the deal, saying she will keep the U.S. side of the bargain.
In reply to the comments, Supreme Leader Ayatollah Seyyed Ali Khamenei had said if the U.S. turns out to tear up the deal, Tehran will "torch it."
Even if Washington appears lax on its commitment to the deal, it won't take too long for Iran to reverse its nuclear program, Salehi underscored last month.
"Necessary measures have been worked out for a swift reversing (of the nuclear program) if the JCPOA is violated by the other side."
The nuclear deal between Iran and world powers went into effect on January 16.
AK/PA