Iran, Britain's officials discuss removing banking obstructions
September 16, 2016 - 21:35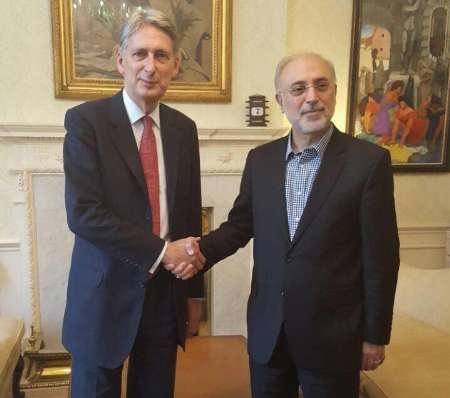 TEHRAN - Ali Akbar Salehi, director of the Atomic Energy Organization of Iran, held a meeting with British Chancellor of the Exchequer Philip Hammond on Thursday to soothe banks' concerns over ties with Iran.
"Many achievements have been reached after implementing the JCPOA and many banks are currently working with Iran. However, major banks have not started cooperating yet," Salehi said.
Iran and the 5+1 group, the U.S., Britain, France, China and Russia plus Germany, finalized the text of the JCPOA in Vienna in July 2015.
NA/AK