Ex-Iranian intelligence chief reveals talks with Saudis over Syria
September 30, 2016 - 16:28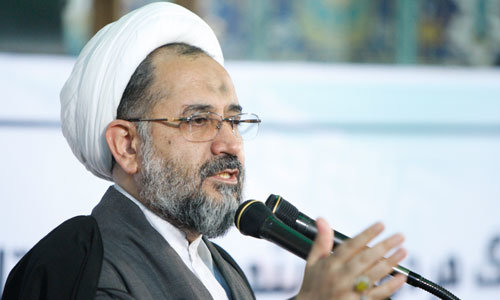 TEHRAN – The former Iranian former intelligence minister has revealed that Iran once took the initiative to hold talks with Saudi Arabia over Syria before the situation began to deteriorate in the country but the monarchy did not seize it and vowed to fight Iran's "Islamic revolution".
"Sessions were held at the (Supreme) National Security Council and it was decided to dispatch a group to Saudi Arabia for negotiation," Heidar Moslehi said on Thursday.
Tehran and Saudi Arabia are backing opposing sides in Syria and disagree on a list of other regional issues, including what is going on in Yemen, Bahrain, and Iraq.
The two, also, have had no diplomatic ties since the attack on the Saudi Arabia embassy in Tehran in January which followed protests against executions in the caliphate, including the execution of the pro-democracy Shia cleric Nimr Baqir al-Nimr.
The Iranian negotiation team had even visited Saudi Arabia during which Moslehi sat down with then crown prince Nayef bin Abdulaziz, but reached no tangible outcome but hatred and animosity.
"I held talks with crown prince Nayef during my visit to Riyadh. He (Nayef) told me that the House of Saud had given more than $40 billion to Saddam during the war on Iran and would continue to confront the Islamic revolution by all means," the former intelligence minister further noted.
This is the first time an Iranian discloses talks with Saudi Arabia, a country which Iran believes is disseminating Wahhabism and extremism across the region.
As a matter of fact, that confrontation has grown more direct with Saudi Arabia backing terrorist groups to breed insecurity in the Iranian borders, particularly through Kurdish Peshmerga forces in western Iran, according to Iranian officials.
In a recent interview with the BBC, Mustafa Hijri, general secretary of the so-called Democratic Party of Iranian Kurdistan, said his forces, known as Peshmerga, have embarked on a "new stage" of war on Iran in Kurdistan.
While denying any financial support from Riyadh, Hijri revealed contacts with foreign countries to receive assistance both finically and logistically.
According to a recent report, four members of a Kurdish terrorist cell were arrested a week ago in western Iran.
AK/PA