By Hassan Lasjerdi
Peres: A war criminal or a peace dove
October 2, 2016 - 9:41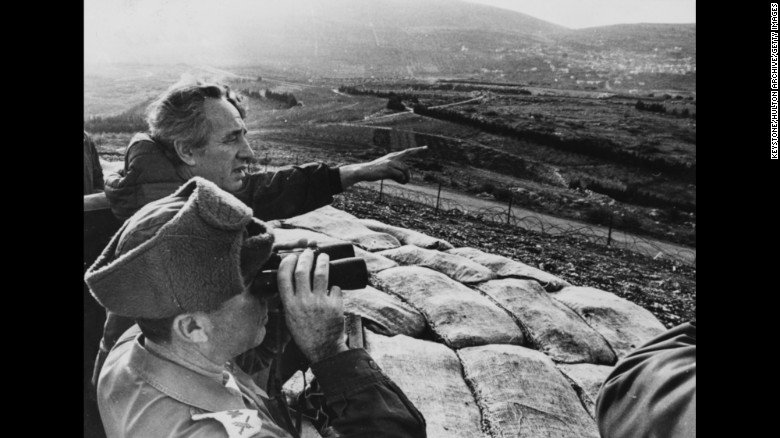 Shimon Peres has died with a legacy of destruction. Palestinians recall him as a criminal who has blood on his hands.
On one hand he claimed that he is after peace and on the other waged two wars on Gaza.
Some world leaders attended his funeral procession. He is known as the regime's "last remaining founding father".
Some nations condemned their leaders' participation in the funeral.
Bahrainis slammed the House of Khalifah's homage to Peres, by holding a rally.
The demonstrators in the northwestern village of Diraz in Bahrain denounced Foreign Minister Sheikh Khaled bin Ahmed al-Khalifah's message of condolences. They also rejected any normalization of relations with the Tel Aviv regime and expressed solidarity with Palestinians.
Palestinian Authority President Mahmoud Abbas participated in the funeral and offered condolences to Peres's family. And to many people's surprise, he described Peres as a partner in peace! To make the scene more romantic Abbas and Netanyahu shook hands and exchanged brief words during the funeral.
What peace was Abbas was referring to is a big question. Actually there was no peace. Under Peres, nearly 4,000 Palestinian lives were lost during two wars launched by Israel between 2007 and 2014.
Some high-profile figures in Ramallah had earlier detested Abbas' designation of Peres as a "brave" partner for peace, saying he was no more than a "war criminal."
Many across the globe remember Peres as a "war criminal", especially in light of the 1996 Qana massacre. At least 106 people were killed by Israeli forces in Qana. At the time Peres was Israel's prime minister. An Amnesty International report described the attack on Qana as deliberate.
The Hamas resistance movement also censured Abbas for joining the funeral. Hamas called Peres "the last remaining Israeli official who founded the occupation."

Hundreds of Palestinians in the impoverished and Israeli-blockaded Gaza Strip also staged a demonstration against the Israeli regime to protest the participation of Abbas in the funeral procession.
Palestinians say Peres has their blood on his hands. Peres allowed Israeli construction settlements to take place in the Palestinian lands during his long years of leadership.
Born in Poland in 1923, Peres emigrated to what was then British-mandated Palestine when he was 11. Peres never lost his Polish accent when speaking in Hebrew.
He joined the Zionist movement and met David Ben-Gurion, the so-called "primary founder of Israel" and first Israeli premier who became his mentor.

He was chosen as a protégé by Ben Gurion. Israel claimed existence in 1948 after carrying out a wholesale war against Arab states and capturing massive swathes of the Arab lands.
A year earlier, Peres had joined the Haganah, the predecessor of the Israeli military. He had been tasked by Ben-Gurion, with recruitment of personnel and arms purchases.
He began his political career in the late 1940s, holding several diplomatic and military positions during and directly after the 1948 Arab–Israeli War.
He was also seen as a driving force in the development of the Israeli regime's undeclared nuclear program with assistance from France.
Israel keeps an estimated stockpile of some 200-400 nuclear warheads.
Peres won the 1994 Nobel Peace Prize together with Yitzhak Rabin and Yasser Arafat for the peace talks that he participated in as Israeli foreign minister, producing the Oslo Accords.
He is sometimes referred to a peacemaker. However to many others he is branded a full version criminal. One should think how is it that a peace process have taken so long, almost a quarter of a century.
The outcome of the so-called peace process is very obvious. Blood of innocent Palestinian women, and children and men is shed in cold blood, the occupation has grown, the siege on the Palestinian enclave of Gaza still holds, and the illegal settlements are mushrooming day by day. Well that is not peace, not at all. Gaze Strip is an open prison.