S.Korea's KTC to invest $820m in Iran's renewable energy sector
October 7, 2016 - 17:46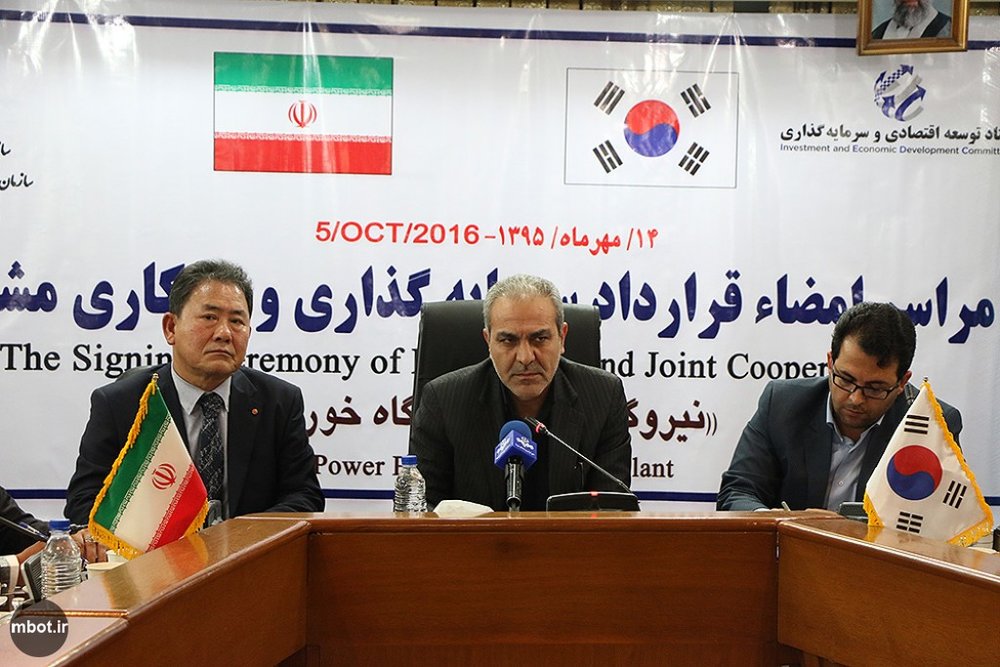 TEHRAN – South Korea's KTC co. signed a deal worth $820 million with Iran's Investment and Economic Development Committee to build a solar plant and also a wind farm in Iran, IRIB news agency reported on Thursday.
KTC is to establish the solar plant in the southern city of Fasa and the wind farm in the southeastern city of Zabol.
Based on the first agreement between KTC and Iran's Green Energy Company, the Korean company will finance $220 million to build a 100 megawatt (MW) wind farm in Zabol.
Also, $600 million will be allocated to a 200 MW solar plant in Fasa according to the second agreement signed between Shiraz's Azad University and KTC.
With the construction of the mentioned solar plant and wind farm, KTC will also transfer new technologies to the country.
In the signing ceremony, Nematollah Torki, the head of Iran's Investment and Economic Development Committee, said that the project will be inaugurated soon and the Korean company will finish it based on the agreed deadlines.
"It has been included in the contracts that all equipment and facilities used in the projects should be domestic and also Iranian experts and workforce will participate in the projects," he added.
"Our goal is to attract investment and transfer technology into the country," he noted.
EF/MA/MG