Zarif meets Côte d'Ivoire FM, Beninese special envoy
October 17, 2016 - 9:55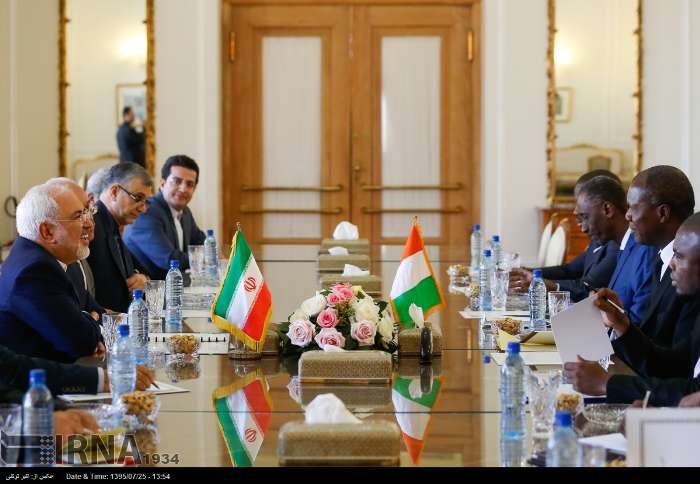 TEHRAN – Iranian Foreign Minister Mohammad Javad Zarif held separate meetings on Sunday with Côte d'Ivoire's Foreign Minister Abdallah Albert Toikeusse Mabri and the Beninese president's special envoy Abdoulaye Bio Tchane.
During the meeting with Mabri, Zarif called for cooperation between the two countries in fighting drug trafficking and ideology of terrorism.
He also highlighted the importance of continued cooperation at global stage.
For his part, Mabri said that Iran can be an important partner of Côte d'Ivoire in energy sphere.
He also called for close cooperation in areas of science, banking, agriculture, and human rights.
Elsewhere, he called Iran a "great power", especially in terms of economy and politics.
He also described the nuclear agreement between Iran and the 5+1 group (the five permanent members of the UN Security Council plus Germany) as a great achievement.
Zarif and the Beninese official also discussed cooperation in areas of politics, economy and also campaign against terrorism.
NA/PA