Iranian, Brazilian guarantee funds sign MOU to facilitate trade
November 21, 2016 - 19:39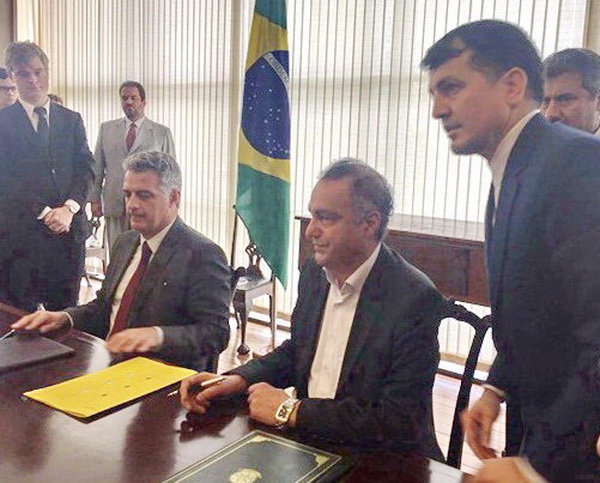 TEHRAN – The Export Guarantee Fund of Iran (EGFI) and the Brazilian Guarantees and Fund Managements Agency (known as ABGF) signed a memorandum of understanding on Monday to facilitate trade between the two countries, IRNA reported.
According to the report, the MOU which was signed by EGFI's Information & Planning Director Mehrdad Parsamanesh and ABGF's Chief Executive Officer Marcelo Pinheiro Franco in Tehran, covers a variety of areas including joint insurance coverage in third countries, co-reinsurance and exchanging the credit information of the two sides' businessmen and etc.
In the signing ceremony the two sides expressed hope that signing this MOU will be a step toward facilitating the activities of the two countries businessmen and traders.
Last week, the visiting Iranian Finance Minister Ali Tayyebnia and Brazilian Minister of Industry and Commerce Marcos Pereira and Minister of Mines and Energy Fernando Coelho Filho discussed reinvigorating mutual economic and trade relations in Brasilia.
Introducing available investment opportunities in Iran, Tayyebnia discussed improvement of bilateral banking and brokerage relations with the Brazilian energy minister.
EF/MA