3 arrested over deadly train crash
November 26, 2016 - 17:42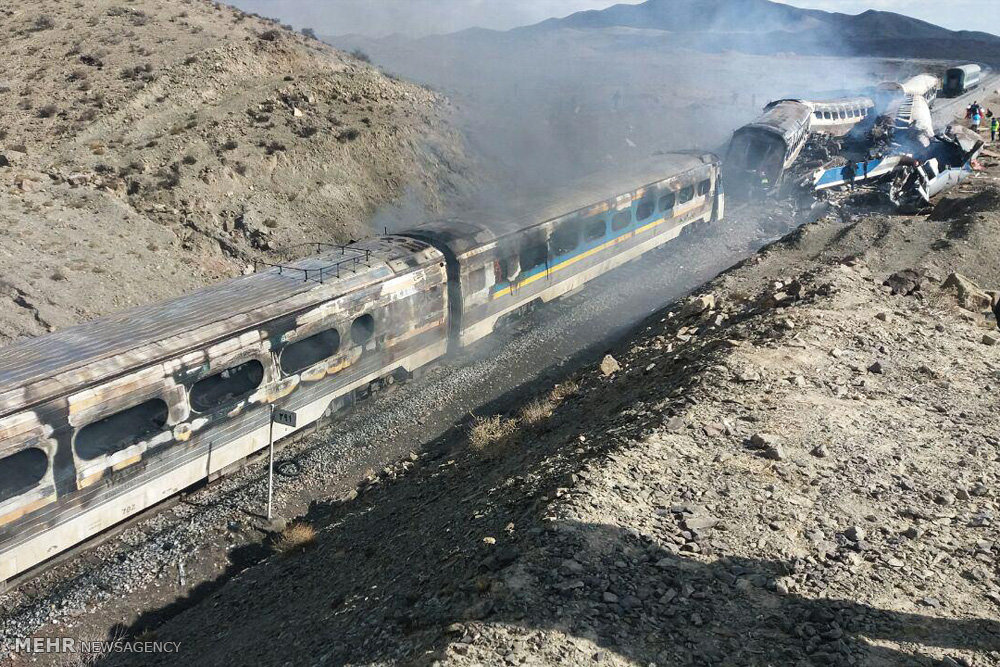 TEHRAN — Three railway staff have been detained after a deadly train collision took place in Iran's north-central province of Semnan on Friday.
The accident happened when a passenger train in motion crashed to another one that had stopped at the station. 45 died and over 100 got wounded. It is believed that sub-zero temperature contributed to the first train technical failure and consequently to the crash.
The persons who were in charge at north-east railway control center at the time of the collision are now under arrest, Semnan prosecutor general Heidar Asiabi said on Saturday.
The orders for identifying any other probable guilty persons are issued and a committee to look into the causes of the accident will be formed in no time, Tasnim news agency quoted Asiabi as saying.
Meanwhile, Hossein Ashouri, an Iranian Railways Company official, said one of the trains had stopped between the towns of Semnan and Damghan after an apparent mechanical failure, forcing officials to halt others on the line.
But when a new shift started at the control center in Shahroud, the second train was allowed to resume its journey, AFP reported.
MQ/MG