44 dead, 100 injured as trains collide in Semnan
November 25, 2016 - 15:18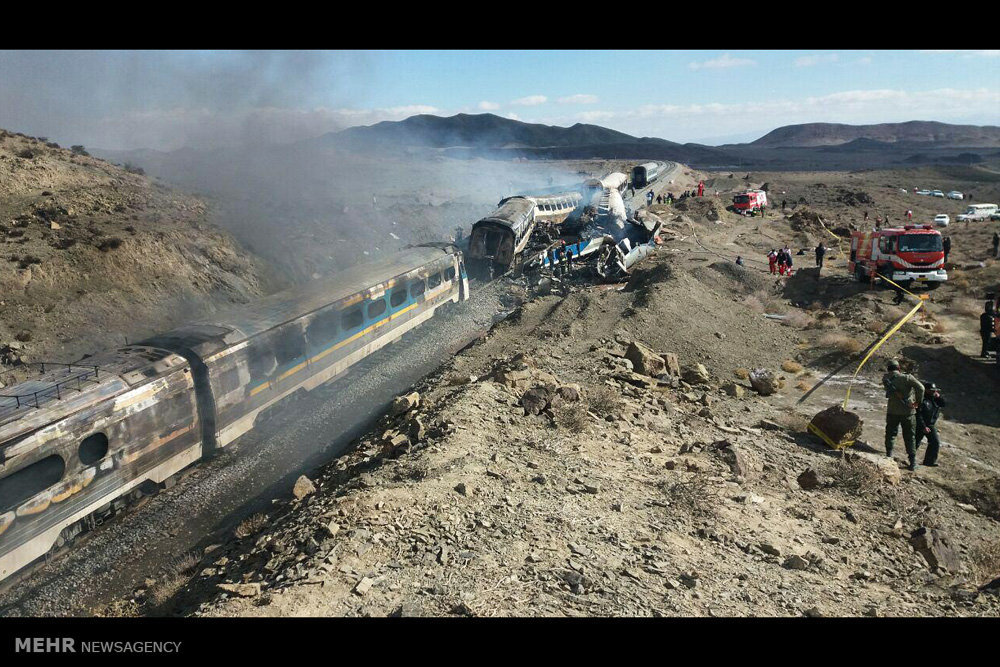 TEHRAN — At least 44 died and 100 got wounded after two passenger trains collided in Iran's north-central province of Semnan.
So far, 80 of the injured have been transferred to nearby hospitals and 20 got outpatient care, IRNA quoted Mostafa Mortazavi, an official with Iran's Red Crescent Society as saying.
The accident happened when a passenger train in motion crashed to another one that had stopped at the station.
The two trains collided early Friday in Haft-Khan station in the city of Shahroud, about 400 kilometers east of Tehran. Four carriages derailed and two caught fire.
The rescue teams were soon dispatched to the crash site but subzero temperature has made it difficult for rescue forces and firefighters to get to the scene timely, but eventually the firefighters succeeded in putting out the blaze, Ali Yahyaei, a provincial rescue and relief official said.
Additionally, Yahyaei pointed, the Red Crescent helicopters have arrived at the crash site, offering rescue services.
The bodies are completely burnt and are hard to identify and the number of fatalities and casualties are expected to rise, he added.
On the cause of the accident, the Semnan governor general, Mohammad-Reza Khabbaz, explained that one of the trains was forced to stop four and a half kilometers to the station due to technical failures most probably caused by cold weather when the other train crashed into it.
Rouhani urges investigation by responsible bodies
President Hassan Rouhani has urged all the responsible bodies, especially the transport ministry, to investigate the incident, announce reasons behind it, and name the probable guilty persons, IRNA reported.
He also called for taking all the necessary measures to prevent from such heartbreaking incidents happening.
MQ/MG