Noruz, traditional flatbread on UNESCO Intangible Cultural Heritage list
December 4, 2016 - 8:50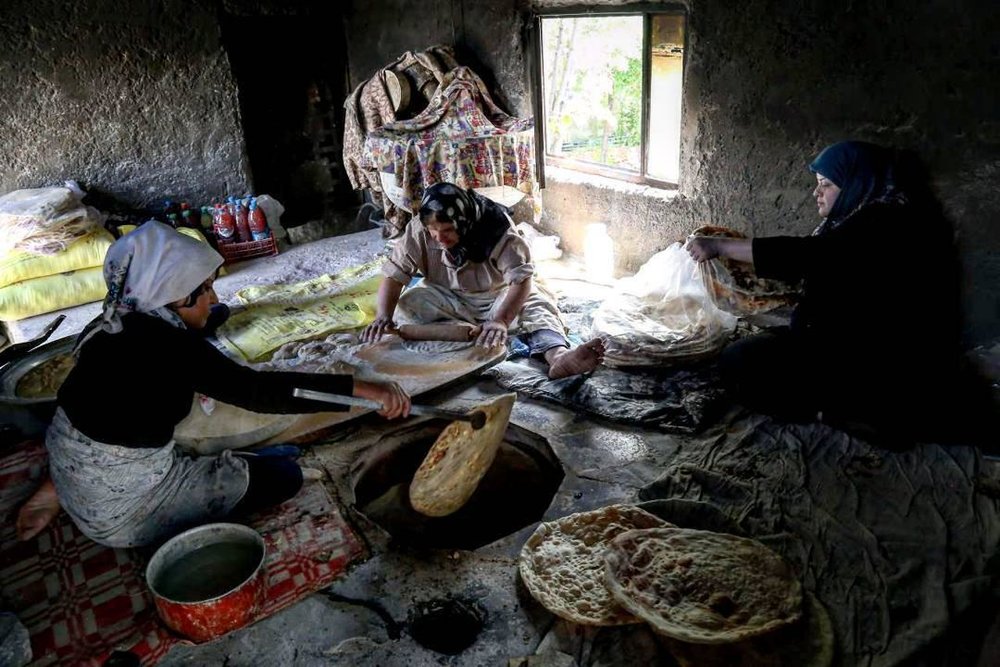 TEHRAN - The celebration of Noruz and the practice of flatbread making as common traditions native to Iran and some of its neighboring countries have been inscribed on the Representative List of the Intangible Cultural Heritage of UNESCO.
The new entries were given the thumbs up during the 11th session of the Intergovernmental Committee for the Safeguarding of the Intangible Cultural Heritage, which was held from November 28 to December 2 in Addis Ababa, Ethiopia.
Flatbreads carry genuine social functions
UNESCO comments that making flatbread as a widely-practiced tradition in Iran, Azerbaijan, Kazakhstan, Kyrgyzstan and Turkey carries several genuine social functions and interactions.
"Making flatbread (that are named lavash, katyrma, jupka or yufka) involves at least three people, often family members, with each having a role in its preparation and baking."
Lavash, a popular Iranian flatbread, can be made with very few ingredients namely flour, water, and salt. The dough is rolled flat before it smacked against the hot walls of a clay kiln.
Noruz heralds arrival of spring
Noruz, which usually falls on March 21st every year, marks the beginning of spring across a vast geographical area encircling Iran.
It has been registered as a common tradition practicing in Iran, Azerbaijan, India, Kyrgyzstan, Pakistan, Turkey, Uzbekistan, Kazakhstan, Afghanistan, Turkmenistan, Tajikistan, and Iraq.
Noruz was initially registered on the UNESCO List of the Intangible Cultural Heritage of Humanity in 2009, as a common tradition for Iran, Azerbaijan, India, Kyrgyzstan, Pakistan, Turkey, and Uzbekistan.
However, the five other countries put in requests officially to be added to the list during a meeting held in Tehran in January 2014.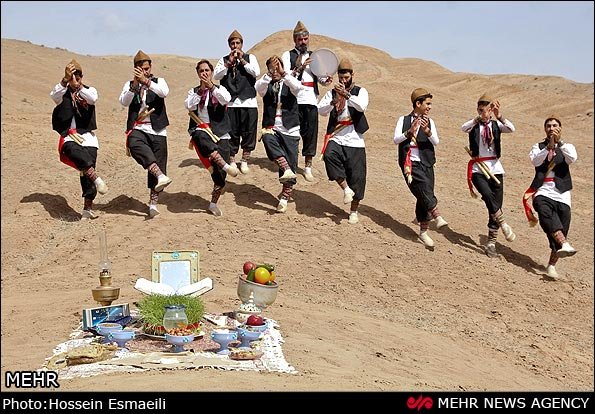 A local Iranian band performs before a colorful Noruz spread to celebrate Persian new year in an undated photo.
According to the UNESCO, Noruz promotes the values of peace and solidarity between generations and within families, as well as reconciliation and neighborliness, thus contributing to cultural diversity and friendship among peoples and various communities.
The rites that accompany the festivity vary from place to place, ranging from leaping over fires and streams in Iran to tightrope walking, lighting candles at house doors, traditional games such as horse racing or the traditional wrestling practiced in Kyrgyzstan.
PHOTO: Iranian women collaborating to bake loaves of indigenous flatbread in Kesheh village, Isfahan Province, March 2016. (Fahimeh Rahimi/Tehran Times)
AFM/MG