By Harun Yahya 
A death-dealing journey for a better life
December 4, 2016 - 10:48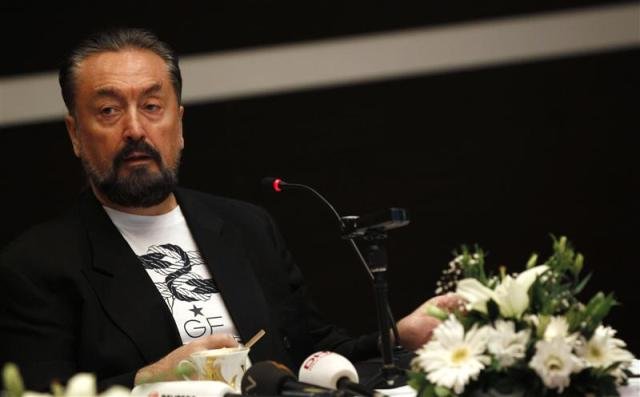 Fear… Have you ever wondered how it feels like to live life in a constant state of fear? First you probably have to experience extreme difficulty in order to understand the magnitude of the danger that the Rohingyas are in. However since that will likely not be possible, you can never truly understand or feel how a Rohingya residing in the Rakhine State lives with threat for his or her life. They live through this persistent fear and continue their lives in very harsh conditions in several registered or mostly unregistered camps. 
The world first heard their names when violent clashes between the Buddhists and Muslims arose in 2012 in Rakhine State and hundreds have been killed since then. According to the Humans Rights Watch, thousands of houses were burnt in Rohingya villages in Arakan. Even when these poor people did not appear in the news headlines, they were still exposed to unabated maltreatment and oppression. Therefore, HRW categorized them as the world's most persecuted people.
The clashes in Rakhine re-escalated when nine police officers were killed on October 9 by armed assaulters whose identities are still unknown and in response to this attack Myanmar soldiers spilled onto border of Myanmar and Bangladesh looting villages, shooting men, and raping women. This sudden increase in violence urged a great many Rohingyas to flee the country. These last forty days are considered to be the bloodiest since the 2012 clashes; more than 100 people have been killed and nearly 500 houses were burnt in these recent attacks. In addition to all these, the region suffers nearly a complete lockdown on humanitarian aid and media access as UN official Yanghee Lee complained, "It is not acceptable that for six weeks there has been a complete lockdown, with no [humanitarian] access to the affected area." Due to the lack of humanitarian aid, 3,000 children suffering with severe acute malnutrition in the area are at the risk of dying and 150,000 people are suspended from receiving food and medications.
Amid all these sufferings, Myanmar's de facto leader San Suu Kyi is being seriously criticized due to her silence and denying all the accusations against these ongoing crimes. When she came to power about a year ago, people hoped she would make some improvements and bring change in terms of human rights issues since she was considered a democracy icon and was herself a Nobel Peace Prize laureate. Even, the US administration eased the sanctions against Myanmar hoping that, among other achievements, the new government will focus on bringing "respect for human rights to its people." However, things exacerbated since she came to power and she didn't take any steps to stop this persecution.
Against all odds, these persecuted people flee their homelands with the hope of a better life. In the Rakhine state, they live in very harsh conditions and could hardly survive; for example, they are not given a right to have a last name, to have citizenship, to perform their religious duties, to have the right to marry or to travel, or to go to school. When they make their way to the border, some of them even get shot by the Myanmar military while trying to cross the Naaf River tying Myanmar to the Bangladeshi border. As per Bangladeshi authorities, more than 2,000 are estimated to cross the border as a consequence of the increased oppression of the military.
Rohingyas start a death-dealing journey to freedom and they face a threat at every step they take. Most of them get injured or lost or get killed on the way to the border, some may get killed while crossing the border. Troubles do not end here since Bangladeshi officials have reinforced border patrols lately to intercept the entry of Rohingyas inside their frontiers. In fact, what we would expect and hope is for them to embrace and protect them as refugees since their return will most probably lead to their death.
When we take into consideration these facts, we realize that a very cruel system full of oppression operates in this part of the world and people are watching this with anxious and fearful eyes. Regrettably, some people in the world have left behind their conscience and never think of others' lives or to be more frank they do not care at all as long as they can sustain a comfortable life. This is both very surprising and painful because they may one day be subject to the same fate. Mostly, they do not think they will ever be exposed to such a life. They continue to lack empathy and care for others unless they or their families experience some unexpected hardships and difficulties, or oppression. However, what makes us human is the moral conscience that God bestows upon us. Right and fair decisions can only be made with a sound, pure conscience based on the fear of God. All the people on earth are responsible for those who are oppressed even though the persecuted might be as far away as the other side of the world and that they probably may not even personally meet them even once in their lifetime. People are responsible both for the blessings they are given and the actions they leave behind as God reminds in the Qur'an: "What reason could you have for not fighting in the Way of God – for those men, women and children who are oppressed?" (4:75)
As a consequence, when you see a news report in a newspaper concerning these oppressed people, do not turn the page with disregard. Keep in mind that what these poor people are going through is real. Think of what you can do, what solid steps you can take as even one conscientious and caring human being. Don't think that by being alone, you aren't able to bring change. Very good outcomes can be obtained even by only one individual. Whether you are a state official, a think thank fellow, a housewife or a student, there are always things you can do if you employ and follow your moral conscience. What matters most is to take action and do it without any delay. Whether it's one person or a small community, change can be made, and the impact can be tremendous. In a similar manner, state leaders may join with other countries' leaders and impose immediate sanctions on the Myanmar government and call a halt to this affront to humanity.