Iran eyes close industrial, energy cooperation with Indonesia
December 7, 2016 - 14:15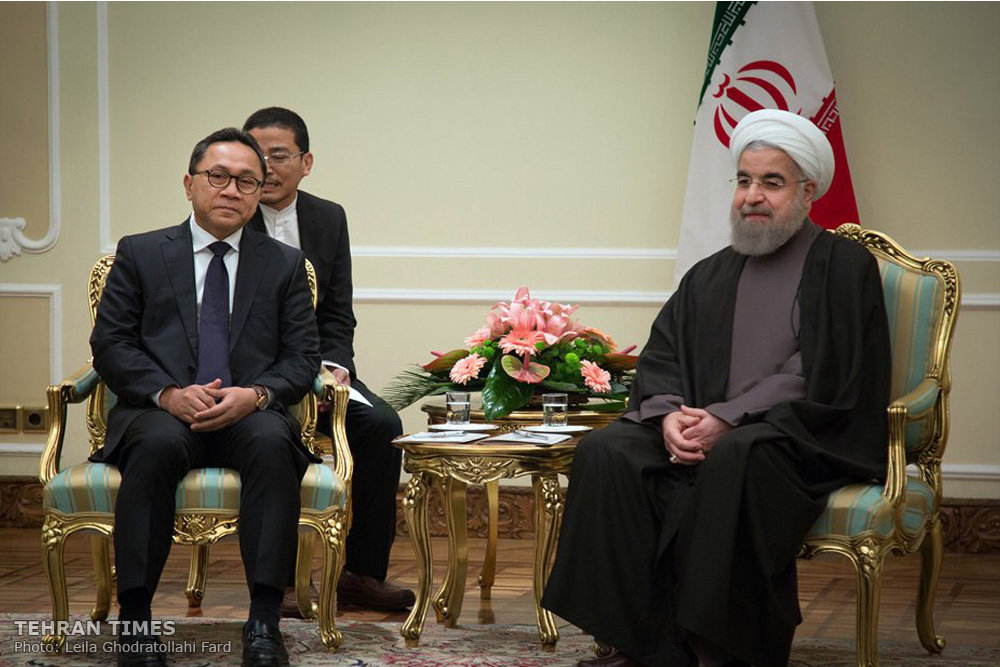 TEHRAN – Iranian President Hassan Rouhani called for expansion of trade ties with Indonesia and stronger cooperation in the oil and gas industry and engineering projects.
In a meeting with Chairman of Indonesia's People's Consultative Assembly (MPR) Zulkifli Hasan in Tehran on Tuesday, President Rouhani highlighted the ample opportunities for enhancing economic relations between the two Muslim countries.
As part of efforts to meet the target of raising bilateral trade to $2 billion, Iranian and Indonesian companies can work together in the oil and gas industry, the president added.
For his part, the Indonesian official hailed the great potential of the two countries for economic collaboration.
He further said that as two populous Muslim nations, Iran and Indonesia can boost interaction to resolve conflicts in the Islamic world and bring all Muslims together.
Tehran and Jakarta have stepped up efforts to boost economic ties in recent months.
In May, Iran clinched a deal with Indonesia to sell the Southeast Asian country 80,000 tons of liquefied petroleum gas (LPG).
In June, Indonesia's Oil and Gas Director General Wiratmaja Puja said the country's state energy company Pertamina plans to sign a deal to purchase a stake in an oil and gas block in Iran.
(Source: Tasnim)