Iran urges Islamic countries to counter terrorist movements
December 5, 2016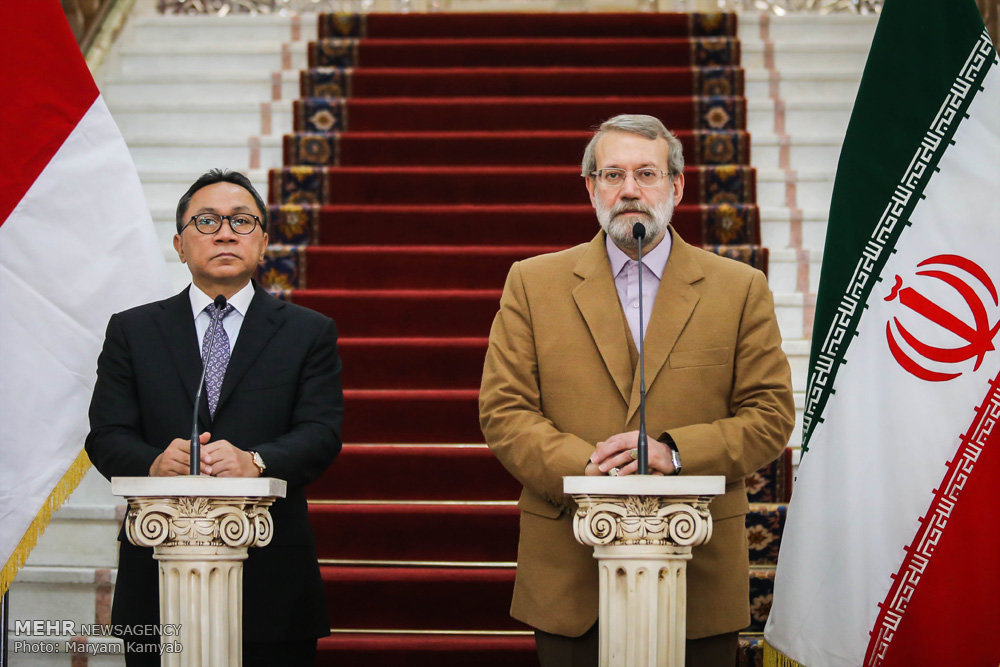 TEHRAN - Iranian Majlis Speaker Ali Larijani said on Monday that it is necessary that Islamic countries cooperate to counter the terrorist movements.
Larijani made the remarks in a joint press conference with Speaker of the People's Consultative Assembly of Indonesia Zulkifli Hasan in Tehran.
In an indirect reference to conflicts engulfing Syria, Yemen, Iraq, and Libya, Larijani said, "Crises have been created in the region which have destabilized some countries that from security point of view is beneficial to Israel."
He reiterated the Islamic Republic's position that these conflicts in regional countries "should be settled politically and through dialogue".
The senior parliamentarian also said Iran and Indonesia share close views on the Middle East issues.
He also called Indonesia an important country in the Islamic world which has always had close relations with Iran.
Parliamentary relations with Indonesia are also at good level which will be expanded after Zul's visit to Iran, Larijani added.
For his part, Zulkifli said Indonesia is seeking expansion of economic relations with Tehran.
Zulkifli also called Iran an "influential" country in the region.
He said that close relations between the Indonesian and Iranian governments and parliaments can help find solution to regional crises.
The Indonesian parliament speaker also said Al-Aqsa Mosque should be liberated and efforts should be made to defend Muslims in Myanmar.
Zulkifli arrived in Tehran on Sunday for a four-day visit.
NA/PA