Iranian Army unveils military products in drill
December 12, 2016 - 21:0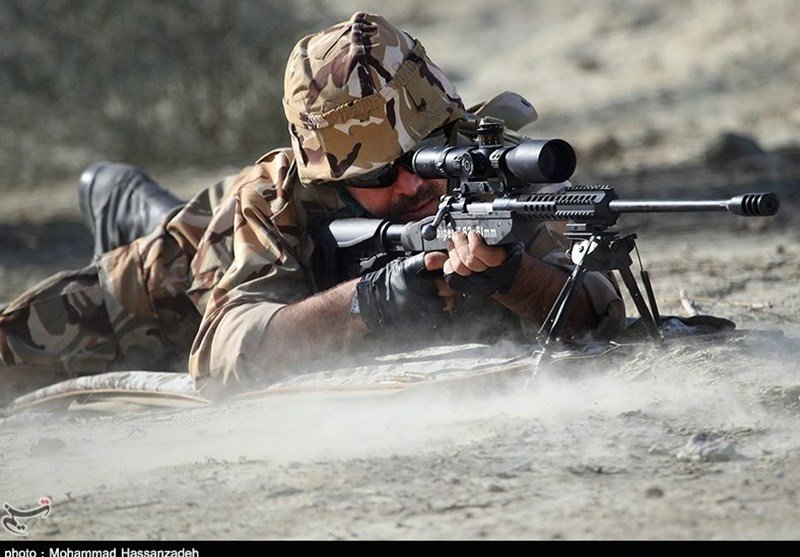 TEHRAN – In its latest military drill in southeast of the country the Iranian Army has unveiled new military products, including homegrown sniper rifles and a drone.
The drill entered its second day on Monday with aerial bombardment of mock targets along the coasts of Makran bordering the Sea of Oman, Tasnim news agency reported.
Three sniper rifles, an unmanned aerial vehicle (UAV), and a jamming device were unveiled in the second day of the military exercise.
Taher, a homegrown sniper rifle with a maximum range of 1,200 meters, and the upgraded versions of G-1 and Dragunov sniper rifles were displayed during the drill.
The ground forces also unveiled a homegrown drone, dubbed Farpad, which was tested in the exercise.
Farpad is a 4-kilogram reconnaissance drone with the flight endurance of 45 minutes and a range of 20 kilometers and can evade jamming.
The massive military drill will continue on Tuesday.
MH/PA