Iran summons British chargé d'affaires
December 17, 2016 - 20:33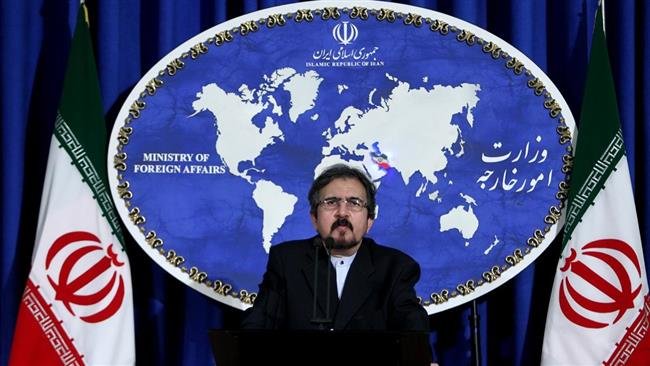 TEHRAN –Iran's Foreign Ministry summoned British chargé d'affaires on Friday for "unconsidered" remarks by UK's officials about Iran's policy toward the Syrian crisis.
"Following unconsidered remarks and position of the British officials on the Islamic Republic of Iran's role in the Syrian crisis, the Foreign Ministry deputy director for Western European affairs summoned Britain's charge d'affaires today (December 16) in absence of the country's ambassador," Foreign Ministry spokesman Bahram Qassemi said on Friday.
Qassemi said the Foreign Ministry elaborated on Iran's stance towards the crisis in Syria which is aimed at helping establish peace and stability in Syria and sending humanitarian aid to the country.
The Foreign Ministry also urged Britain to cut supporting the terrorist groups, Qassemi added.
During the [Persian] Gulf Cooperation Council's annual summit in Manama on December 7, British Prime Minister Theresa May said she was "clear-eyed" about what she called "the threat" Iran poses to the region.
May also stressed England would help the council "push back" against what she called Iran's "aggressive regional actions."
Iran's Foreign Ministry has said the remarks by May were "irresponsible" and intended to create divisions among regional countries.
NA/PA