Novel on blight of war tops at Jalal Al-e Ahmad Literary Awards
December 25, 2016 - 18:32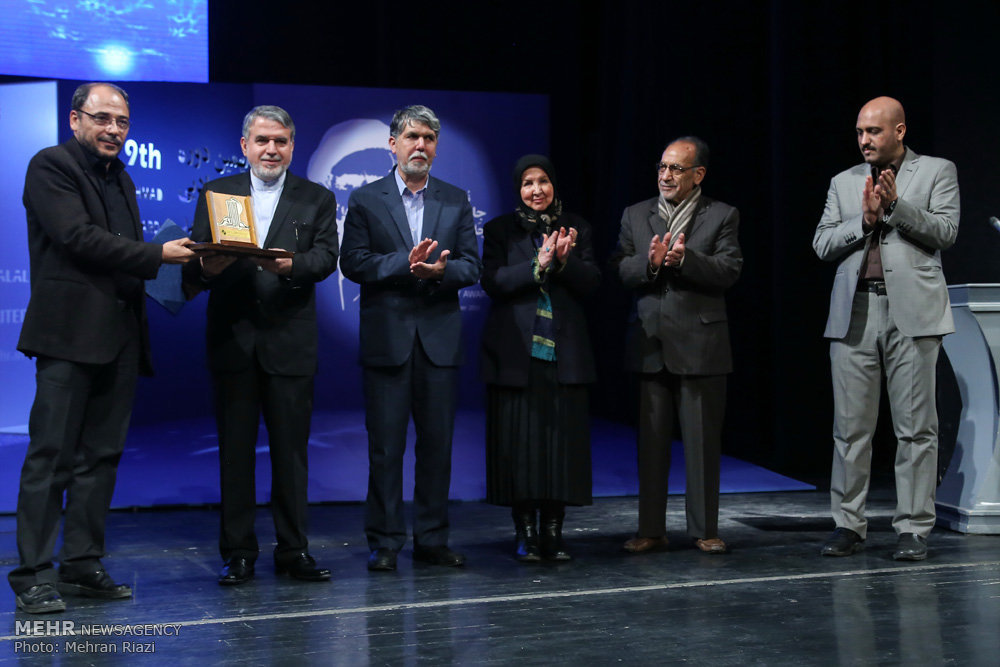 TEHRAN -- Mohammadreza Bairami's book "Barren" on the blight of war has been picked as best novel at the Jalal Al-e Ahmad Literary Awards.
Speaking during the award presenting ceremony at Tehran's Vahdat Hall on Saturday evening, Bairami criticized the organizers for their decision to decrease in the number gold coins being presented annually to winners at the Jalal literary awards.
"In my view, it was not good for the organizers to withhold the financial possibilities from the winners," he mentioned.
"We lost it, but I hope they revise their decision for next year," he added.
In past editions of the event, each winner of the award received 110 Bahar Azadi gold coins (worth over $32,000). However, the Ministry of the Culture and Islamic Guidance, which is the main organizer of the awards, reduced the number of the gold coins to 30 in 2015.
"Barren" is about Sadun, a young Iraqi soldier in Dujail, a small town with a large Shia population located near Baghdad, who falls in love with Ahla, a young woman from a Sunni tribe. However, the tribal traditions deny marriage between a Shia and a Sunni.
The love story is set in the heat of the Dujail Massacre that refers to the events following a failed assassination attempt against the Iraqi dictator, Saddam Hussein, on 8 July 1982 in Dujail.
The award for best short story was shared between Arash Sadeqbeigi's collection "The Bazaar of Good People" and Mohammad Keshavarz's "The Sand Fox". Each winner was presented 15 Bahar Azadi gold coins.
In the documentation section, "The Messages of Fish" by Gol-Ali Babai and "R" by Maryam Baradaran received honorable mentions. No winner was announced for this category.
The organizers dedicated a section to Afghan writers for the first time this year.
"Chargerd-e Qalagashtam" by Mohammad-Azam Rahnavard-Zaryab and "The Wolves of Davandar" by Ahmad Zia Siamak Hervai shared the award for best novel in this category.
In addition, "The Roosters of the Baber Garden" by Hossein Fakhri and "Kabul Is Not a Good Place to Live" by Seyyed Ali Musavi shared short story award.
Each winner received 10 Bahar Azadi gold coins.
Photo: Mohammadreza Bairami (L) receives the award for best novel for his "Barren" from Culture Minister Seyyed Reza Salehi-Amiri at the Jalal Al-e Ahmad Literary Awards at Tehran's Vahdat Hall on December 24, 2016. Some cultural figures are also seen in the photo. (Mehr/Mehran Riazi)
MMS/YAW