Leader: Strength needed to face hegemons
December 27, 2016 - 21:30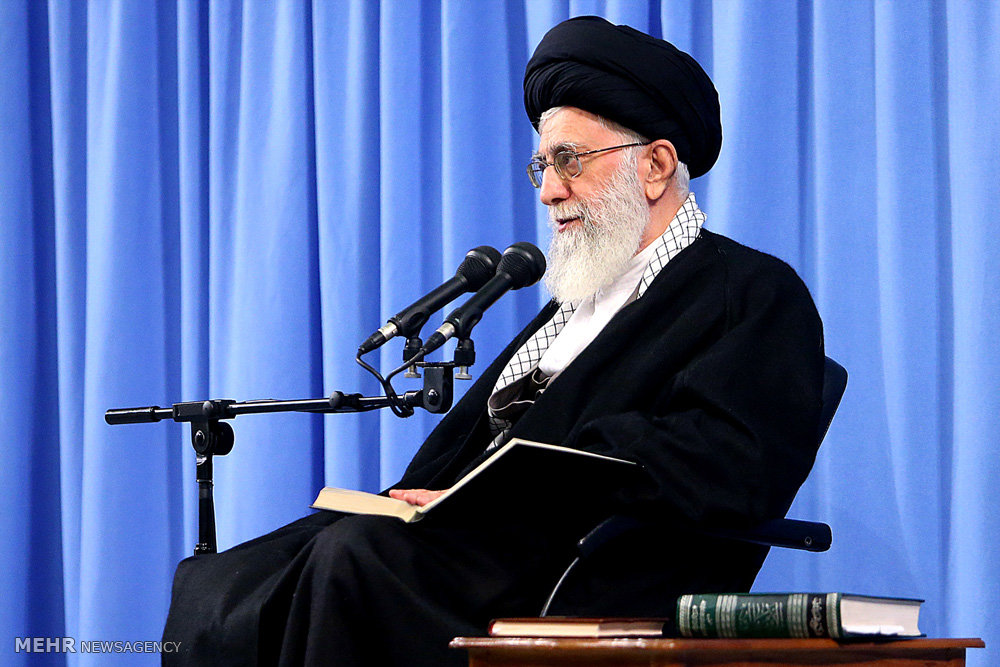 TEHRAN – Supreme Leader of the Islamic Revolution says the animosity shown by the global hegemony toward Iran has its roots in the country's huge natural, economic, and political resources, and to stand up to the global hegemony Iran needs to shore up its strength. 
"In the face of such enmities, the Islamic Republic should increase its strength, and that is the very reason for the insistence [made] on boosting domestic power and reinforcing domestic structures."
Ayatollah Khamenei made the remarks on Tuesday during an address on the eve of the anniversary of large-scale pro-establishment demonstrations that took place throughout Iran on December 30, 2009.
The day witnessed massive demonstrations in support of the ruling establishment in reaction to unrest that had ensued the presidential election in June of the same year.
Ayatollah Khamenei warned the nation of being robbed of its spiritual power by arrogant powers in their efforts to bring the nation to its knees.
"Today, the confrontation geometry of arrogant powers vis-à-vis Iran has shifted towards stripping the Iranian nation of its material and spiritual power and conviction," the Leader said.
The enemy will seek to achieve its goals by trying to fight back anti-arrogant movements in the world, Ayatollah Khamenei remarked.
"The hegemonic establishment is against any sort of anti-oppression and -discrimination thought and current, but will stand up to a current with full force once that current has managed to set in motion the ocean of a nation."
Elsewhere in his remarks, the Leader referred to intrinsic differences between what Islam says and what the global arrogance preaches.
"Arrogant powers such as America seek the society's happiness and what they call 'American values' in accumulating wealth and dominating the world, but Islam sees the being's happiness in achieving humane perfections and parts and parcels of the society being influenced by Quranic thought and practice."
The Leader also strongly rejected the possession and use of nuclear weapons, saying, "The prohibition of nuclear weapons has very important jurisprudential and intellectual foundations, but the government and nation can endeavor to obtain other types of power."
Ayatollah Khamanei has formerly issued a fatwa (religious verdict) forbidding the possession and use of atomic bombs.
AK/PA