Branko Ivankovic attacks Carlos Queiroz over UAE's camp
January 2, 2017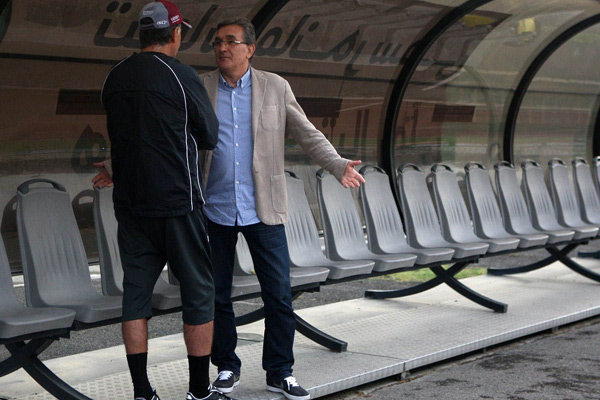 Persepolis coach Branko Ivankovic has attacked Iran national football team coach Carlos Queiroz for holding training camp in the UAE in mid-season.
Team Melli flew to Dubai on Monday morning to hold a one-week training camp in Dubai.
Iran was supposed to play a friendly match with Morocco but the match has been cancelled and the African team will play Island or Sweden instead of Team Melli.
"We are going to prepare our team in the mid-season but Queiroz has invited our key players to the training camp while Persepolis should prepare for the AFC Champions League. If we cannot qualify for the ACL next stage, Queiroz will be responsible for that," the Croat told the reports.
"Al Hilal of Saudi Arabia is our rival in the AFC Champions League and has played Real Madrid in a warm-up match but we should play with Iran's first or second division teams. It can make problem for Persepolis in the Asian competitions and Iran league," Branko said.
"We have to support Team Melli to advance to the 2018 World Cup since I've been Iran coach for four years and I understand the situation but the collaboration should not be one-sided. Football in a country is not just about national team. We have women football, futsal, clubs, and grassroots football teams as well," Branko stated.