IRGC clashes with terrorist group on Iran-Pakistan border
January 6, 2017 - 21:12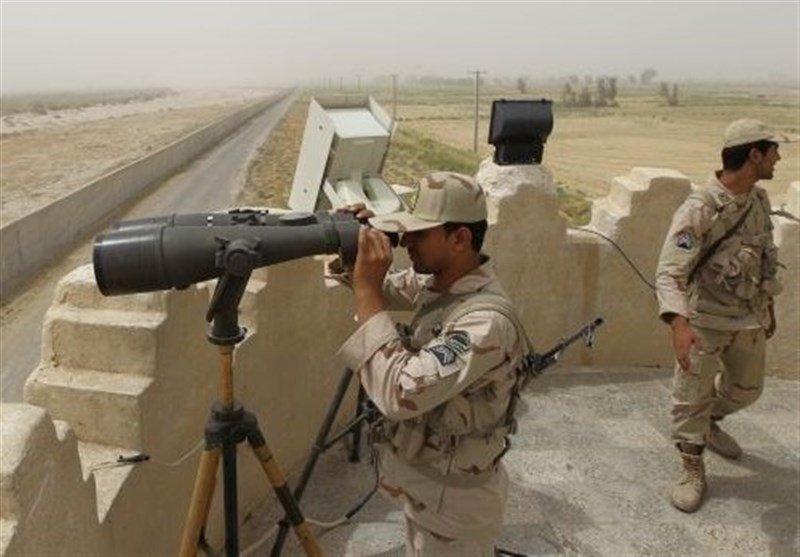 TEHRAN – An Iranian Revolutionary Guards Corps (IRGC) contingent on Friday was attacked by a terrorist group on the outskirt of the Jakigour region in Sistan-Balouchestan province bordering Pakistan.
According to Tasnim news agency, one of IRGC forces was martyred in the attack and three others were injured.
The attack was carried out at 11:30 local time, as armed men tried to cross the border into Iran.
Majid Aqa Babaei, director of the Interior Ministry department for border affairs, said the terrorists were pushed back by Iranian forces and could not achieve their evil goals.
"The terrorist group, like similar ones, is located in Pakistan," Aqa Babaei said. "They intended to carry out an operation [to cross the border into Iran], but failed and were struck by [Iran's] border forces."
A militant group, named Jaish al-Ahd, also reported the assault from its official twitter account, Al-Masdar news said.
The terrorist group claimed that the attack killed several soldiers and destroyed two cars.
Iran accuses Saudi Arabia of funding Jaish al-Ahd.
The Iran-Pakistan border had seen dozens of armed conflicts carried out by al-Qaeda and other terrorist organizations.
Iranian forces, however, have succeeded in securing the region after decades of clashes.
MH/PA