FITUR showcasing "full-of-charm" Iran
January 22, 2017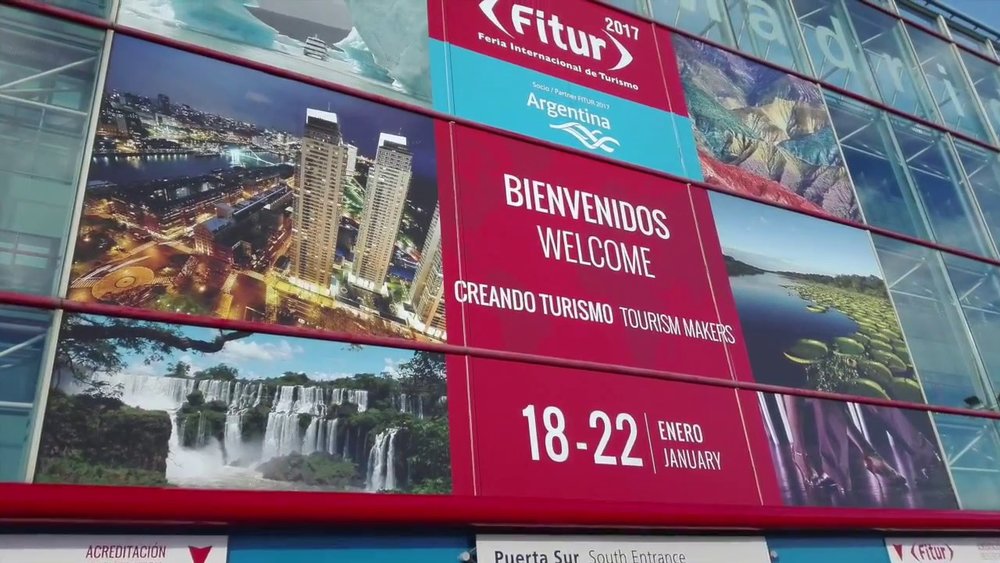 TEHRAN – A total of 19 Iranian tourism-associated businesses are showcasing handicrafts, traditions and tourism potentials of the country at the 37th FITUR tourism trade fair in Madrid, Spain.
The state-run and privately-owned companies, spearheaded by the Touring & Automobile Club of the Islamic Republic of Iran, have held variety of live performances, meetings and workshops on handicrafts, Mehr news reported on Saturday.
Iran's Ambassador to Spain, Mohammad Hassan Fadaifard, paid a visit to the country's pavilion, saying it is "a favorable opportunity" for the tourism sector to represent the "full-of-charm country" in the international scale.
Iran's pavilion has been divided into several sections, adding up to 304 square meters in area.
The 5-day event, which wraps up today, features 9,672 companies directly or indirectly involved in tourism, representing 165 countries or regions from every continent.
In the wake of the nuclear deal in January 2016, Iran expects to reap a bonanza from its numerous tourist spots, including 21 ones that have been placed on the UNESCO World Heritage list.
Iran has launched extensive plans to bolster its tourism sector. Under the 2025 Tourism Vision plan, Iran is expecting to increase the number of tourism arrivals from 4.8 million in 2014 to 20 million by 2025.
In July 2016, Iran increased its visa on arrival extension from 1 month to 3 months.
For the time being, citizens of about 190 countries can obtain visa on arrival at the country's airports with one-month validation.
PHOTO: Detail shows the façade of the IFEMA exhibition centre in Madrid, which bears a banner for the 37th FITUR international tourism fair.
AFM/MG