IRGC chief calls U.S. "paper tiger"
U.S. considers designating IRGC a terrorist group
February 8, 2017 - 20:8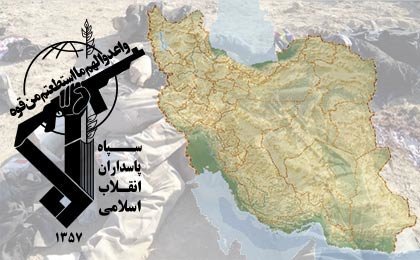 U.S. President Donald Trump's administration is weighing a proposal that could designate Iran's Islamic Revolutionary Guard Corps (IRGC) as a terrorist organization, Reuters reported on Wednesday. 
U.S. officials familiar with the matter said this would add to measures the United States has already imposed on individuals and entities linked to the IRGC.
In addition to a regular army, Iran has IRGC units, which according to the Iranian constitution, are charged with protecting the 1979 Islamic revolution.
Since Trump administration took office, the U.S. stance against Iran has toughened considerably, with support from Israel and some U.S. Persian Gulf allies, who blame Iran for regional interference.
The U.S. has already blacklisted a number of entities and people for their alleged affiliations with the IRGC. In 2007, the U.S. Treasury Department already designated the IRGC's Quds Force, its elite unit in charge of its operations abroad, "for its support of terrorism".
Rejecting the accusations, Iran says its forces in Syria and Iraq are providing advisory help to the countries at the formal requests of Damascus and Baghdad in their fight against ISIS.

Iran is in a position that it sees the United States as a "paper tiger", IRGC Commander Mohammad Ali Jafari said on Wednesday. "America has to forget about its position as a half-superpower," he added.
The designation of IRGC as a terrorist organization could potentially have even broader complications, most importantly concerning the 2015 nuclear deal negotiated between the U.S., Iran and other major world powers.
Facing heavy criticism from the new administration, the nuclear deal is put under stress and the rising tensions between the two countries raise concerns over its prospects.
The designation is among the proposals being considered as part of a policy review towards Iran by the White House.
A senior U.S. official who has been involved in the policy, commented that sanctioning the IRGC could pose "a danger of an escalating conflict."
KB/PA