Leader says expects Sweden to implement agreements
February 11, 2017 - 20:32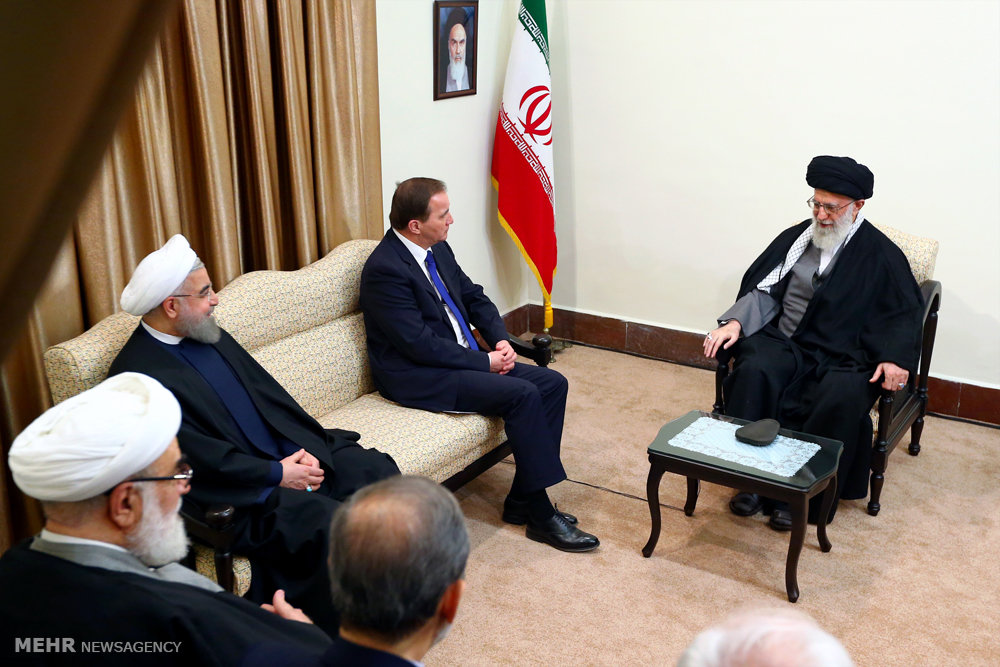 TEHRAN - Leader of the Islamic Revolution Ayatollah Ali Khamenei said on Saturday that Sweden is expected to implement the agreements it signs with Iran and not just leave them "on the paper".
During a meeting with Swedish Prime Minister Stefan Löfven in Tehran, the Leader also said that the Iranian and Swedish people have "optimistic" views on each other which can help expand relations.
The Leader also described the "educated, vibrant youth" as the most important capacity of Iran.
Pointing to the people's participation at the rallies held Friday on the 38th anniversary of the Islamic Revolution, Ayatollah Khamenei said the anniversary is a "real celebration" which is held by the people from various social layers.
"The analysts who judge Iran from outside are unable to understand this greatness," he noted.
Commenting on Iran's vote for Sweden's membership at the UN Security Council, he said efforts should be made to stop the application of double standards at the council.
Elsewhere, the Leader said interference by some major powers is the major cause of crises in the Middle East region.
The people in the regional countries have pessimistic view of the U.S. and some European powers because for their role in the crises in Iraq and Syria, the Leader remarked.
He said that supports for terrorism and war mongering should be stopped in order to settle conflicts in Syria and Iraq.
Löfven, for his part, described the Iranian youths as a "valuable capital".
NA/PA