By Ali Kushki
Iran says Turkey better not to test Tehran's patience
February 20, 2017 - 12:32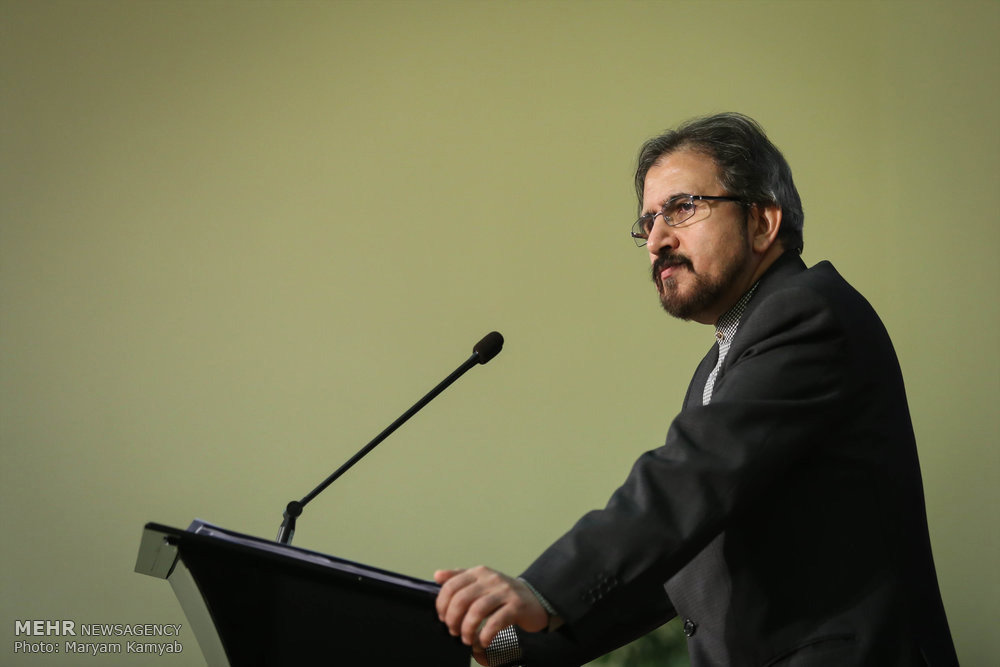 TEHRAN – One day after Turkey accused Iran of fueling sectarianism in the Middle East, Tehran advised Ankara not to try to test its patience, saying it will not be boundless.
"Iran's patience is not infinite," Foreign Ministry spokesman Bahram Qassemi said at a press conference on Monday in Tehran.
"We hope they act more tactfully and vigilantly, otherwise we will not remain silent."
In a speech on Sunday during the Munich Security Conference, Turkey's Foreign Minister Mevlut Cavusoglu claimed that Iran was "undermining" regional stability through pursuing what he called a "sectarian policy".
Similar charges had already been hurled at Tehran by Turkish President Recep Tayyip Erdogan during his Arab states tour last week.
On Monday, Turkish Ambassador to Tehran, Riza Hakan Tekin, was summoned by Iran's Foreign Ministry concerning the remarks.
Recent developments between the sides come as an unfortunate turn as Iran was among the first countries sympathizing with the Erdogan administration after the failed July 15 putsch.
Turkey and Iran do not agree on the war in Syria, which is fought by numerous foreign-backed militants.
While Tehran backs President Bashar al-Assad, Ankara demands Assad resign unconditionally.
The two neighbors also diverge on declaring a "safe zone" in northern Syria, where U.S.-backed Kurdish Peshmerga forces fight terrorist groups.
Last week Erdogan took his proposal to Sunni Arab states of the Persian Gulf region to create a safe zone of 3,475 square miles that includes the Syrian town of Manbij.
Qassemi rejected the safe zone initiative as it complicates the situation further.
"The idea is wrong and unacceptable to us as it adds to problems," the bespectacled spokesman stressed.
Addressing the Munich conference, Iranian Foreign Minister Mohammad Javad Zarif called on countries to stop "finger pointing", taking a dig at certain regional actors including Turkey, Saudi Arabia, and Israel.
The top diplomat proposed a "regional security arrangement" and a "modest regional dialogue forum" as key to restore peace in the region.
The prospect of an immediate end to conflicts in the region seems remote, notably due to an anti-Iran regional front led by Saudi Arabia, Turkey and Israel.
In Munich, Israeli and Saudi representatives called for a new push against Tehran as the international community needed to set clear "red lines" to halt Iran's actions, which Iran rejects categorically.
AK/PA