Ebtekar urges Iraq to join hands with Iran to tackle dust storms
February 21, 2017 - 18:23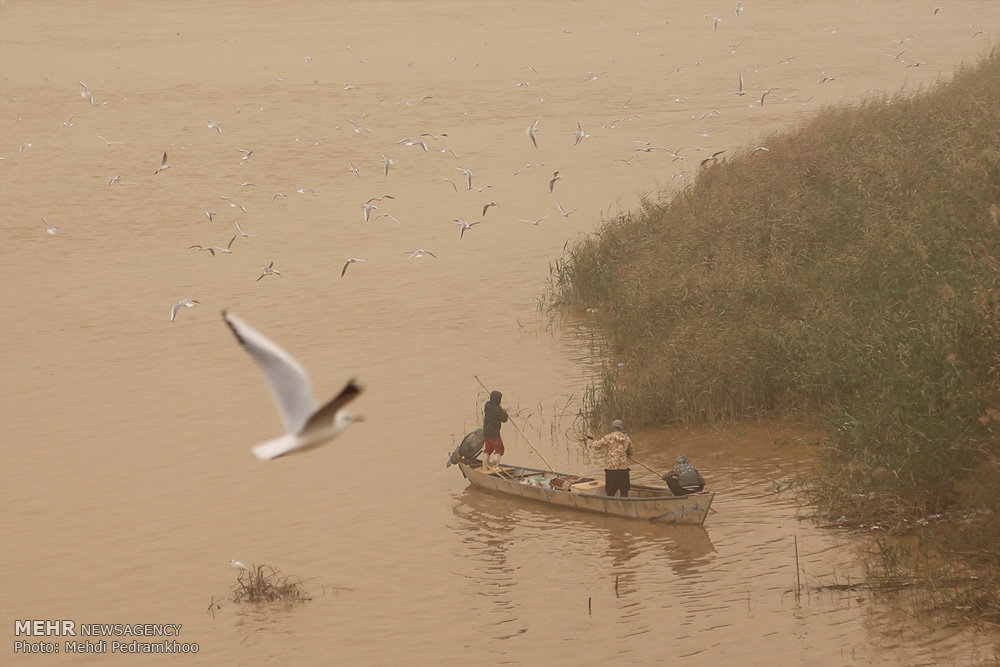 TEHRAN — The chief of Iran's Department of Environment has urged Iraq to take effective measures to get the grips with dust storms in collaboration with Iran.
Over a phone call Masoumeh Ebtekar has asked Iraqi Health Minister Adeelah Humood to help implement the previously signed memorandums of understanding on addressing dust storms between Iran and Iraq, Nasimonline reported on Monday.
It is of great importance to control and manage hot spots where dust storms usually originate from in Iraq and lead to severe periods of suffocating dust storms in southwestern Iran, she highlighted.
Mentioning recent dust storms occurred in Khuzestan province in January and February which also resulted in public utility outage Ebtekar has asked the Iraqi official to make arrangement to deal with the predicament.
Minister Humood, for his part, also expressed readiness and pledges to follow up on the issue.
Taking political advantage not to benefit environment
Elsewhere in her remarks environment chief regretted the fact that some are trying to fish in troubled waters by taking political advantage from Khuzestan dust storms which would neither benefit the country nor the environment.
"The issue of dust storms need to be resolved and handled tactfully and we need to come up with a plan," she suggested.
The government gives high priority to environmental issues including Khuzestan air pollution and cares much about this province, IRNA news agency quoted Ebtekar as saying.
Industrial activities are important as they create job opportunities and result in economic growth but not at the cost of causing pollution and harms to the environment and public health, she pointed.
She went on to state that "the current administration is ready to hear about the problems and intends to resolve the, so we hope that with the help of the public and non-governmental groups we manage to protect the environment."
Khuzestan province crying for help
Dust storms and unhealthful levels of air pollution in Khuzestan province is causing serious disturbance to the local residents and has lately sparked protests in the region.
That and crippling power and water supply cuts accompanying the dust storms has made it almost unbearable for the locals to deal with their current situation.
The dust storms are believed to originate from hot spots- mostly totally dried up wetlands- located in Iraq and Iran. Years of mismanagement, shortsightedness, inefficient and unsustainable exploitation of the resources, and war have contributed to the wetlands dryness and turned the blessing into a curse.
MQ/MG
Khuzestan located in a region of heavy toxic release from the oil industries in the Persian Gulf. Fine dust particles takes all toxic pollution to the ground.