Dust storm, public utility outage spark protests in Ahwaz
February 16, 2017 - 20:38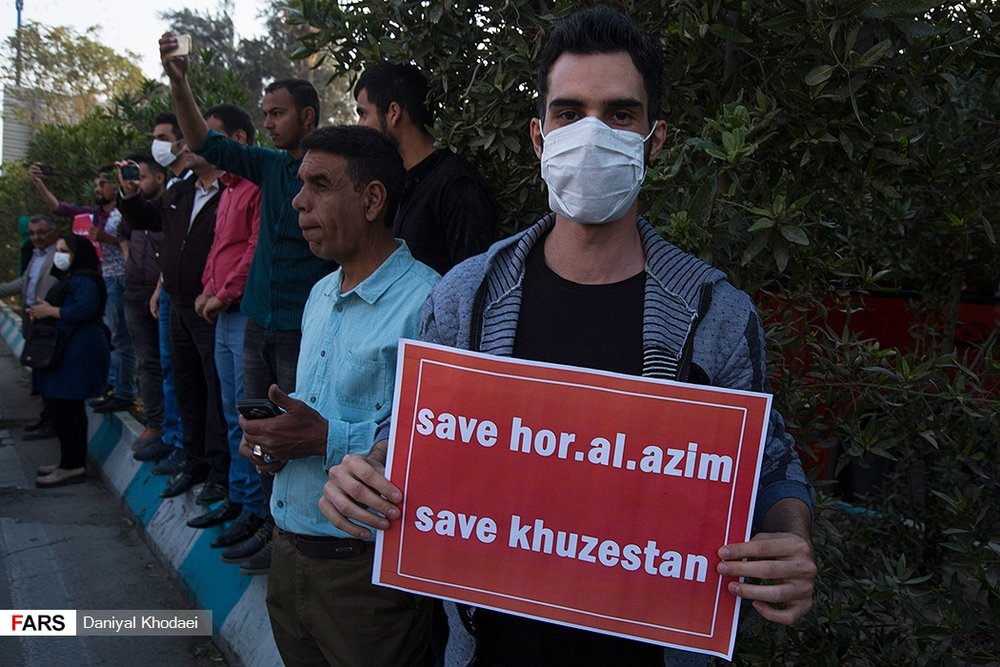 TEHRAN — Recurrent periods of suffocating dust storms, lately accompanied by crippling power and water supply cuts, have provoked public protests in the city of Ahwaz, southwestern province of Khuzestan.
Crowds of protesters demonstrated in front of the governor general's office on Tuesday for the second day in a row, urging officials to take practical measures to tackle the predicaments, ISNA reported on Wednesday.
Holding up placards saying "don't kill Khuzestan", "Ahwaz in blackout", "Karun River is dead" and asking for their right to breathe in a clean air along with people wearing masks, the crowd of protestor demonstrated their opposition towards the city current situation.
"I'm just a worker and [doctors] had to remove fluid from my chest twice due to the dust filling my lungs," said one of the protesters. "My grandchild, wife and I are all suffering from respiratory diseases; when the storm hits the city we have to shut the windows and draw the blinds and can't leave the house for some days and we feel like prisoners who live in small and dark cells," said another protester.
"Once the storm strikes Ahwaz becomes like a haunted city, we don't have access to phone or internet due to power cut and we can't get any news," another citizen complained.
It's been years that dust storms sweeping across western and southwestern Iran has disrupted life in an unprecedented fashion, closed down schools and government offices, brought flights to a standstill and provoked protests. Suffocating dust is reported to be 66 times above the healthy level as the storm break in the city.
Although some of the dust storms originate from hotspots located in Iraq some believe that despite what Department of Environment claims about Hour-al-Azim wetland restoration the wetland is almost dried up due to the oil extracting activities in the region and is responsible for the recurrent dust storms.
On Jan. 27 and 28 a major dust storm hit the city of Ahwaz and resulted in power outage and cut off water supplies as well as phone lines in nine towns and inevitably all schools and government offices were shut down.
Within almost three weeks after the first storm the province was raged with yet another devastating storm that again led to power failure and water supply cut for 14 hours both in Ahwaz and 10 other cities in khuzestan.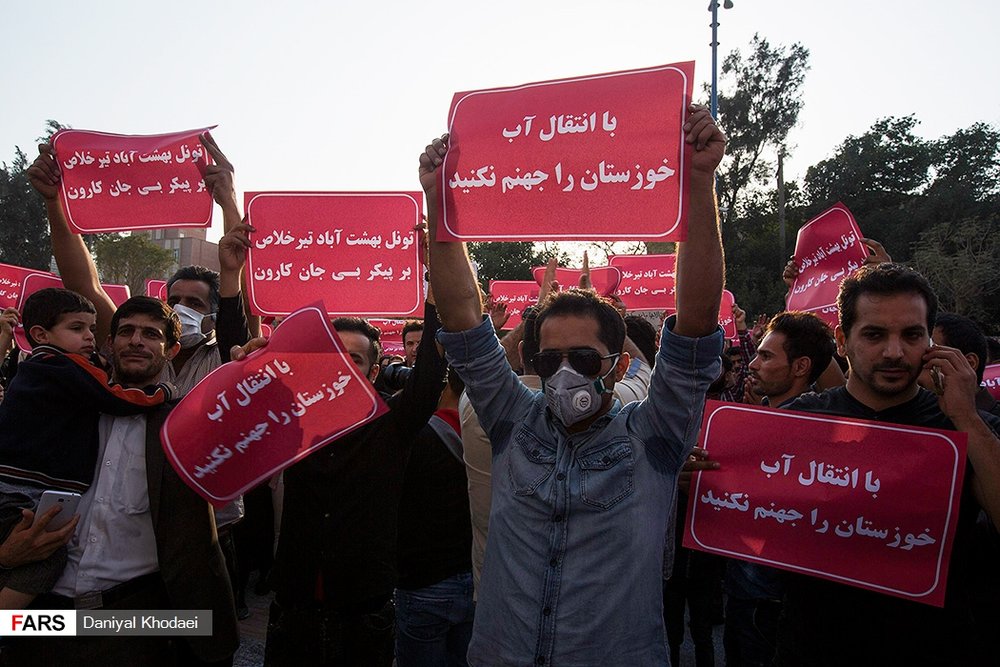 It is announced once dust storms blow up the area dust particles and rather high humidity couple and cause the electric power grids to fail which accordingly leads to water supply cut.
Following the second storm Energy Minister Hamid Chitchian met with Khuzestan provincial governor Gholamreza Shari'ati and approved one trillion rials (nearly $25 million) budget to equip and repair the province electric power grids.
MQ/MG