Rouhani inaugurates major development plans in southwestern province
November 13, 2016 - 17:48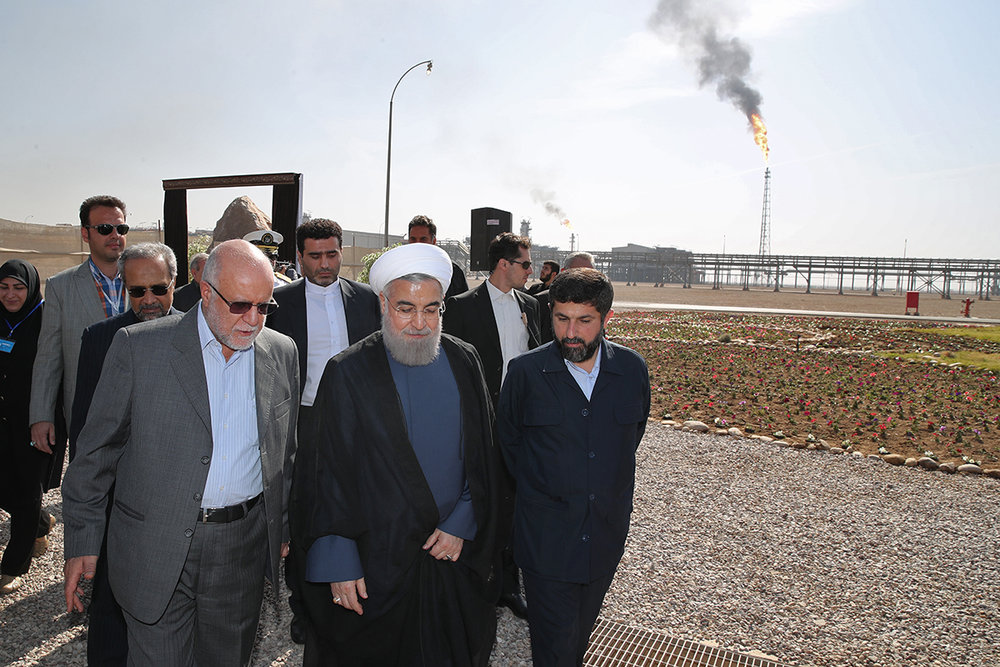 TEHRAN- President Hassan Rouhani in a one-day trip to the southwestern province of Khuzestan on Sunday inaugurated a number of important development projects in the region, IRIB reported.
When inaugurating the center for centralized traffic control (CTC) - a form of railway signaling- in Ahwaz, the capital city of Khuzestan, Rouhani underlined some projects carried out for development and renovation of railway network in the province such as those implemented in Ahwaz-Bandar Emam and Ahwaz-Andimeshk railways.
He also said that safety has been promoted in Tehran-Ahwaz railway through renovating this path.
In the inaugural ceremony of the CTC center, Abdolkarim Darvishzadeh, the director general of Iran's South Railways, put the cost of establishing this center at three trillion rials (about $82.26 million) and said CTC is one of the most modern signaling systems and this center covers 67 stations in Tehran-Ahwaz and Ahwaz-Bandar Emam-Khorramshahr railways.
The other project inaugurated by the president was the first phase of developing Yadavaran oilfield, one of the five oilfields dubbed the West Karoun oilfields, Iran shares with Iraq at the western part of Iran's southwestern region of Karoun.
Initial production from the field, which has been planned to be 85,000 barrels per day (bpd), has reached 115,000 bpd and development of the field has cost $3 billion.
Rouhani also inaugurated the first phases of developing North Azadegan and North Yaran oilfields, two other West Karoun oilfields, via video-conferencing.
First development phases of North Azadegan and North Yaran have come on stream at the cost of $2.55 billion and $600 million, respectively, according to Shana news agency.
Another project inaugurated by the president was building a pipeline to transfer 130,000 cubic meters of water per day to the water treatment plant No. 1 of Ahwaz.
The project came on stream at the cost of 2.6 trillion rials (about $70.84 million), according to Sadeq Haqiqipour, an official with Water and Electricity Department of the province.
In his trip to Khuzestan, Rouhani also visited the progress of some projects that their implementation had been approved during his visit to the province three years ago.
MA/MG