Khuzestan water crisis said to be settled by July 6
July 2, 2018 - 18:24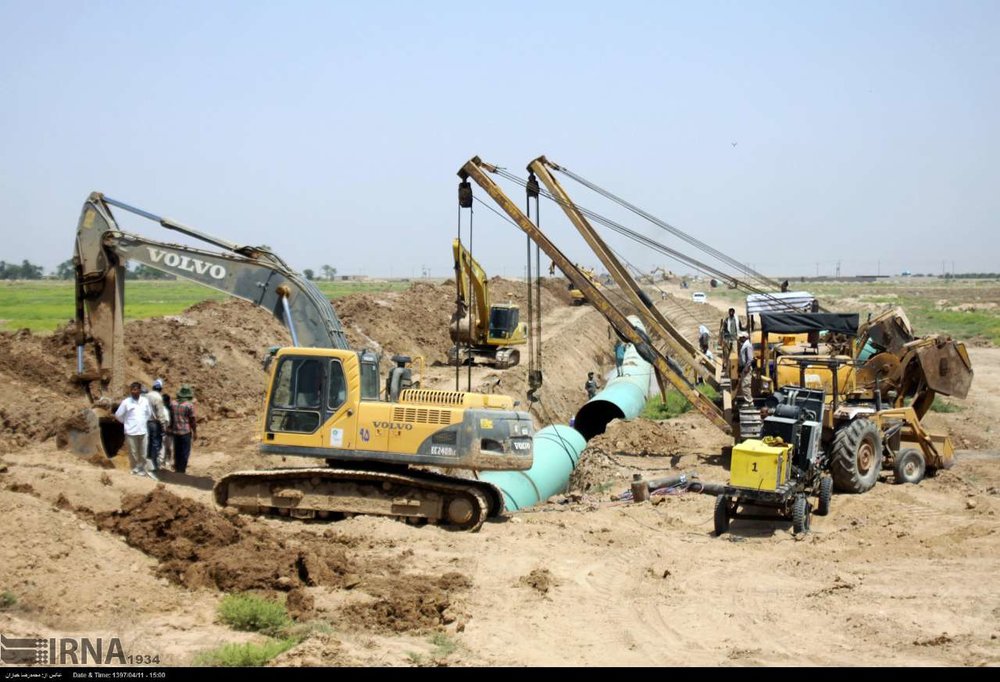 TEHRAN — Iranian officials have pledged to resolve water scarcity and increased salinity of municipal water in the southwestern province of Khuzestan by July 6.
Late on Saturday, protests sparked in the cities of Khorramshahr and Abadan in Khuzestan Province mainly over the poor quality of the water, with 11 people, including 10 police forces, sustaining injuries in an ensuing shootout.
Unfounded rumors circulating about water transfer from Karun River in Khuzestan to neighboring countries provided more grounds for the demonstrations. The rumor was categorically denied by Energy Minister Reza Ardakanian.
The minister further pledged to resolve the water-related issues by July 6 within the framework of a water project called Ghadir.
Abdollah Sameri, the Khorramshahr representative to the Majlis (parliament), told Mehr news agency that broken water pipes in Hoveyzeh had disrupted treated water flow to the cities of Khorramshahr and Abadan.
Sameri blamed unsustainable agricultural practices for depleting water resources in the area. He also counted the Persian Gulf sea level rise responsible for affecting freshwater quality, saying it has increased the salinity of coastal the rivers Karun and Arvand.
The damaged and broken pipes coupled with high temperatures forced the provincial water company to tap the Persian Gulf as the source of water supply to these cities, he added.
In the meantime, Khuzestan Governor-General Gholamreza Shariati said that people had been provided with bottled water for drinking over the past few days.
Deputy Governor-General Faramand Hashemizadeh also explained that there is hope to solve the problem of water salinity by July 6 by transferring water from the Dez Dam to the Karkheh Dam.
MQ/SP